The huge online retailers and marketplaces, such as Target, Bloomingdales, Amazon etc. have registries for the most important occasions like wedding or baby born/birthday. Consumers make a choice of gift registry service considering several different things:
Flexible return policy;
Reward program;
Discounts;
Shipping & wrapping terms and conditions;
Completion offer;
Convenience for givers and receivers.
Now let's take a look at the related numbers. Grab a few facts on the topic for the beginning and realizing the growing impact:
Fact #1. "…The percent of U.S. consumers who buy gifts, across occasions such as birthdays or new babies, for kids up to 2 years of age in a typical year has declined from 40 percent in 2010 to 37 percent in 2012… " (npd.com)
BUT: Customers now spend more than before, states npd.com research: "With an average spend of $87 per new baby gift – an increase of $15, or 21 percent…"
Fact #2. "78% of moms who have recently had a child have created baby registries for their children…" (npd.com)
Thus, Baby Showers and related occasions are still on the top! As for UK consumers: "…women are now spending a whopping £220 million attending baby showers each year – equating to £50 per woman, per shower. Surprisingly, one in eight even claim to spend over £100 gearing up for a friend's baby shower, according to the latest study", says Dailymail.co.uk.
These numbers are quite ambitious and promising.
Fact #3. Weddings are still the most profitable occasions, here's why:
$19 billion per year is spent on wedding gift registries;
over 91% of all to-be-weds register for gifts. The couple receives gifts from an average of 200 guests! (com)
What about gift averages (according to huffingtonpost.com)?
Young person with limited budget (like students): $50.
Co-workers / Acquaintances: $50-75.
Friend / Relative: $75-150.
Close friend or Relative: $100-200 (more in urban areas, like New York).
I believe, now you've got enough pros to launch your own Gift Registry for your Magento Store! What are your opportunities?
SOLUTION
If you don't want your customers to use third-party services, you should consider installing ready-made Magento extension.
Mirasvit Gift Registry gives you advanced and flexible options for launching perfect Magento gift registry for your store! There are two extension versions: Gift Registry for Magento 1 and Gift Registry for Magento 2.
Here're a few features of Mirasvit solution able to satisfy your customers in meeting their giver's/receiver's needs:
Clear And Transparent Recipient's Interface
Gift Registry frontend interface remains clear and transparent as always:
All gift registries customer can view from the welcoming page of My Gift Registry tab;
Customer can intuitively create, edit, share or manage gifts from the welcoming page;
Receiver can preview their own registries in Guest View mode.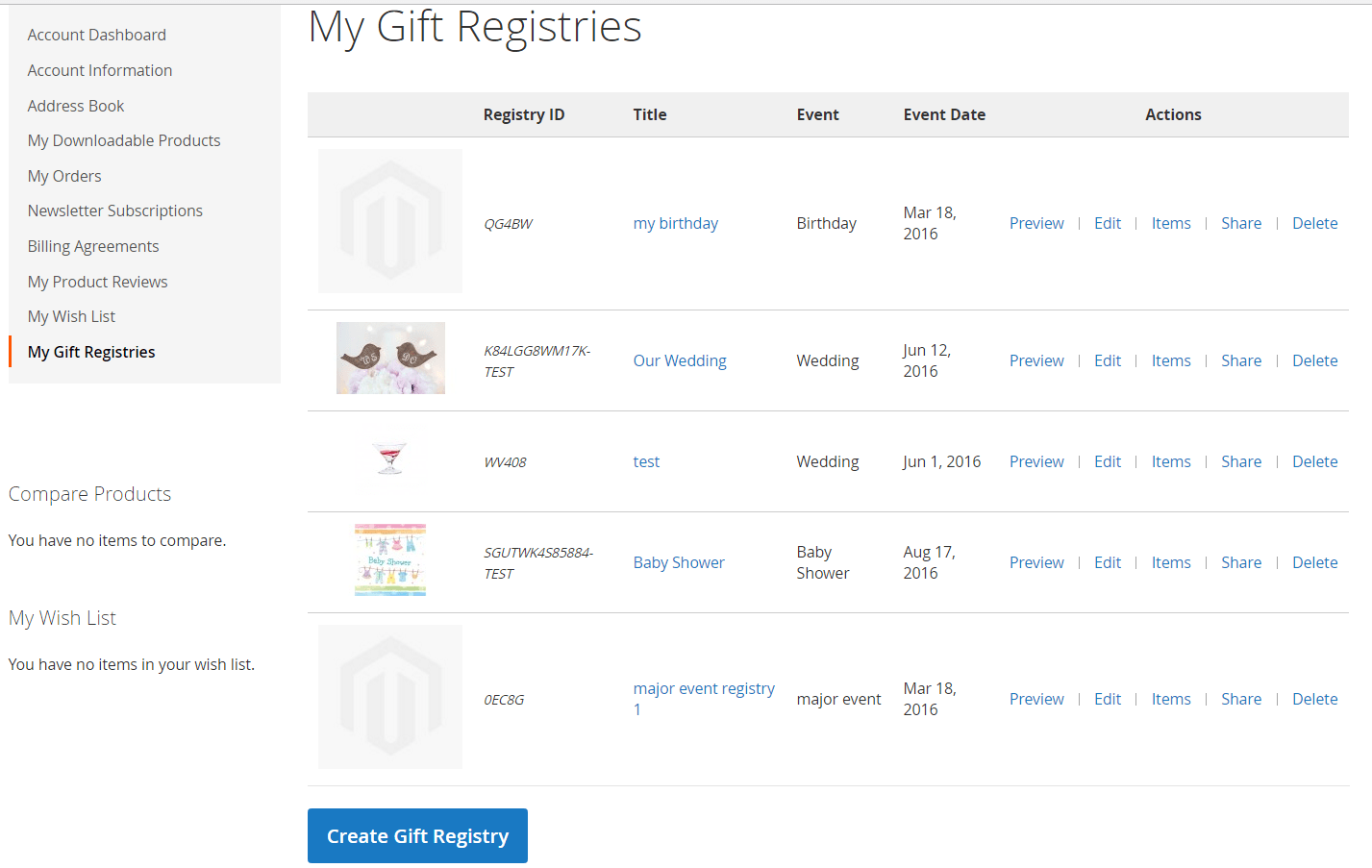 Image 1. Customer Interface of Gift Registry Extension.
Create And Edit Registries Effortlessly
Customers are able to create unlimited number of registries for every occasion they'd love to. Then each registry can be easily edited, so every receiver may:
Change the title, date and location of the event;
Enable/Disable an occasion;
Open/Close an event for public;
Change the cover (image);
Edit recipient and co-registrant personal data (co-registrant option is relevant in case of Wedding Registry creation);
Change shipping address.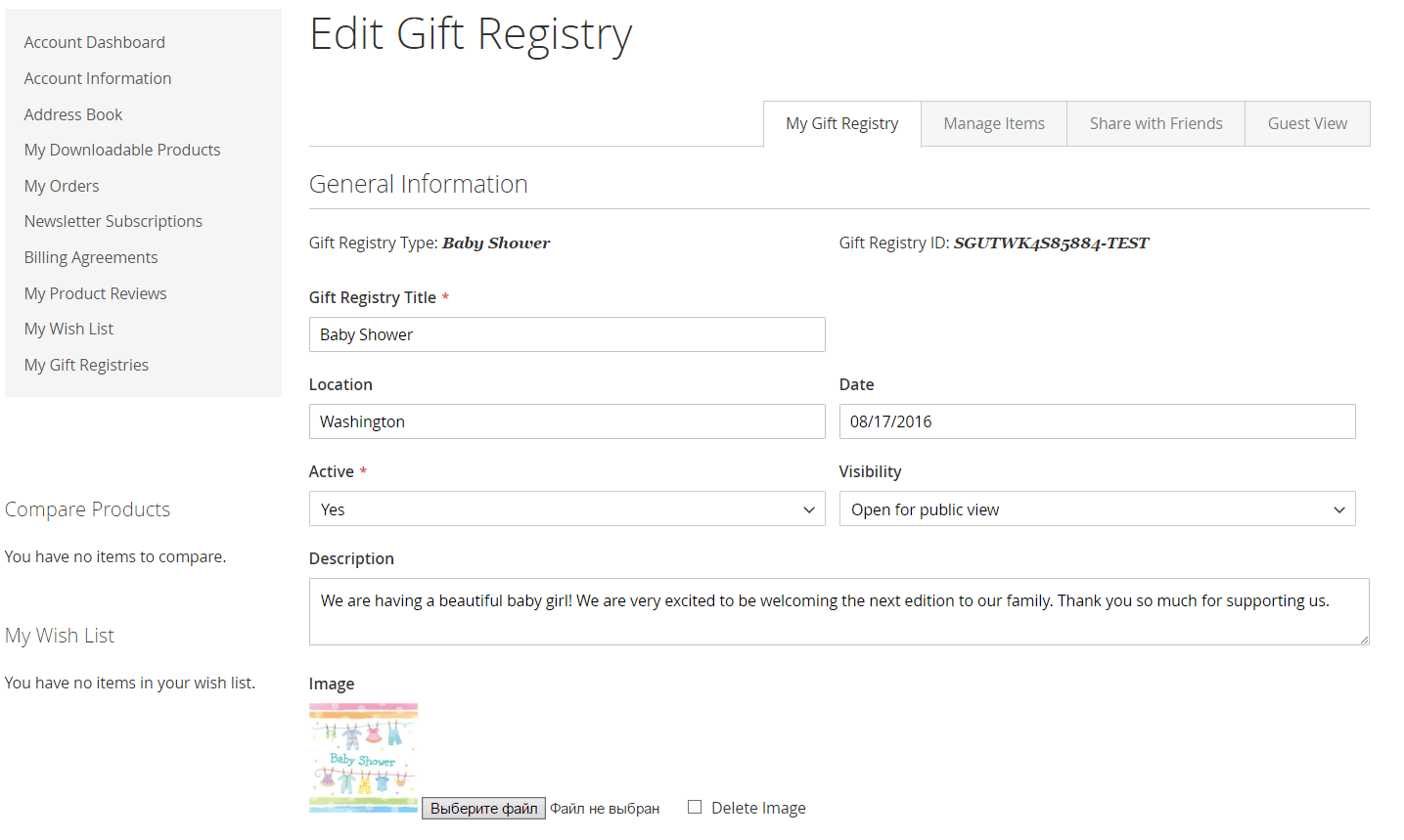 Image 2. Editing Gift Registry.
Share Gift Registry With Friends And Relatives Easily
One of the most important features demanded by Gift Registry users is easy sharing lists with the givers (friends and relatives).
Mirasvit Gift Registry provides your store customers with the following sharing options:
Using direct link to a registry (just copy-paste it to a friend via Skype, Viber or any other IM);
Post on Facebook timeline;
Tweet in Twitter account;
Post on Google+;
Send an invitation via Email (just list all emails in the appropriate field).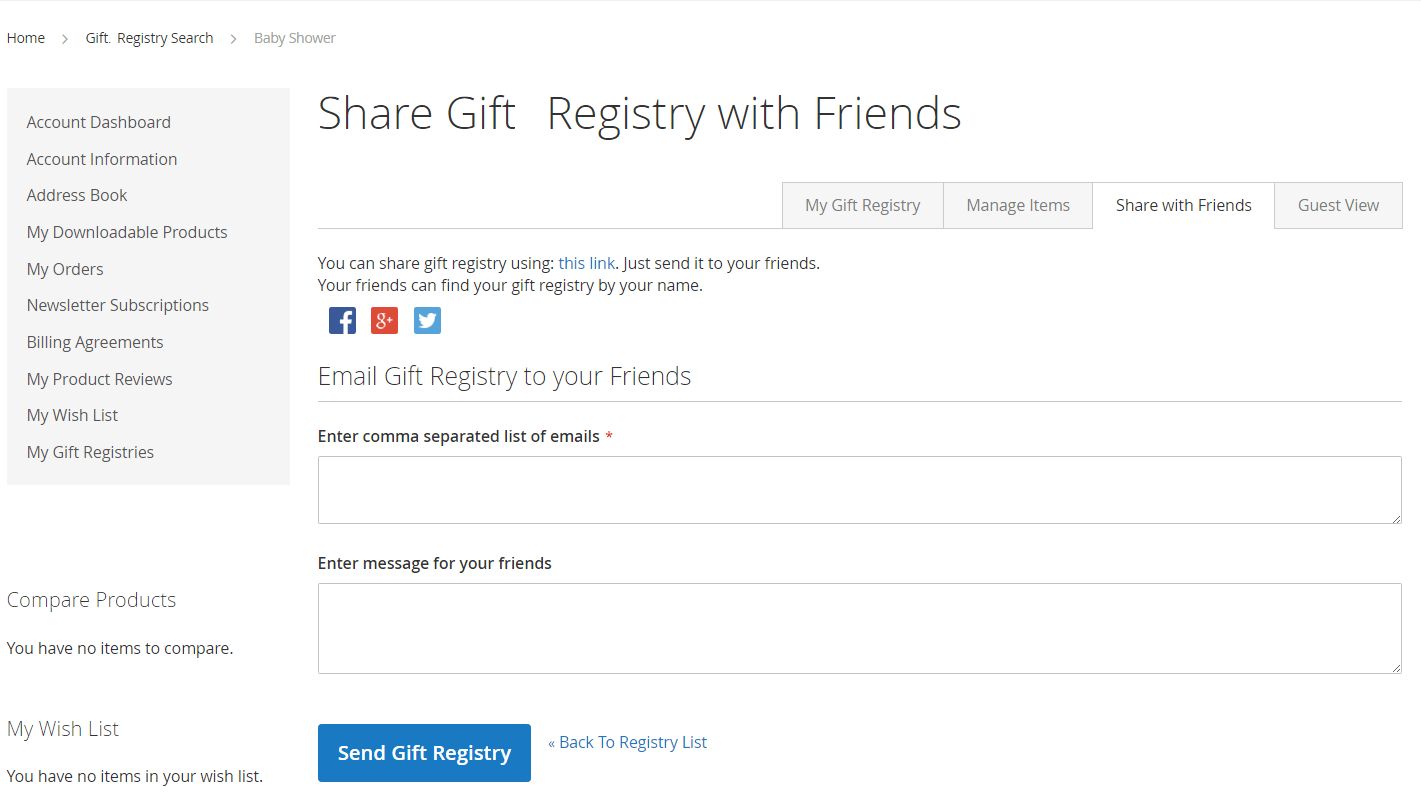 Image 3. Sharing Gift Registry In Social Media
Convenient Guest View
Gift Registry is easy and convenient to use not only for receivers, but also for givers. There is a Guest View mode which allows:
Viewing all wanted items;
Exploring event details;
Choosing and adding to cart any gift.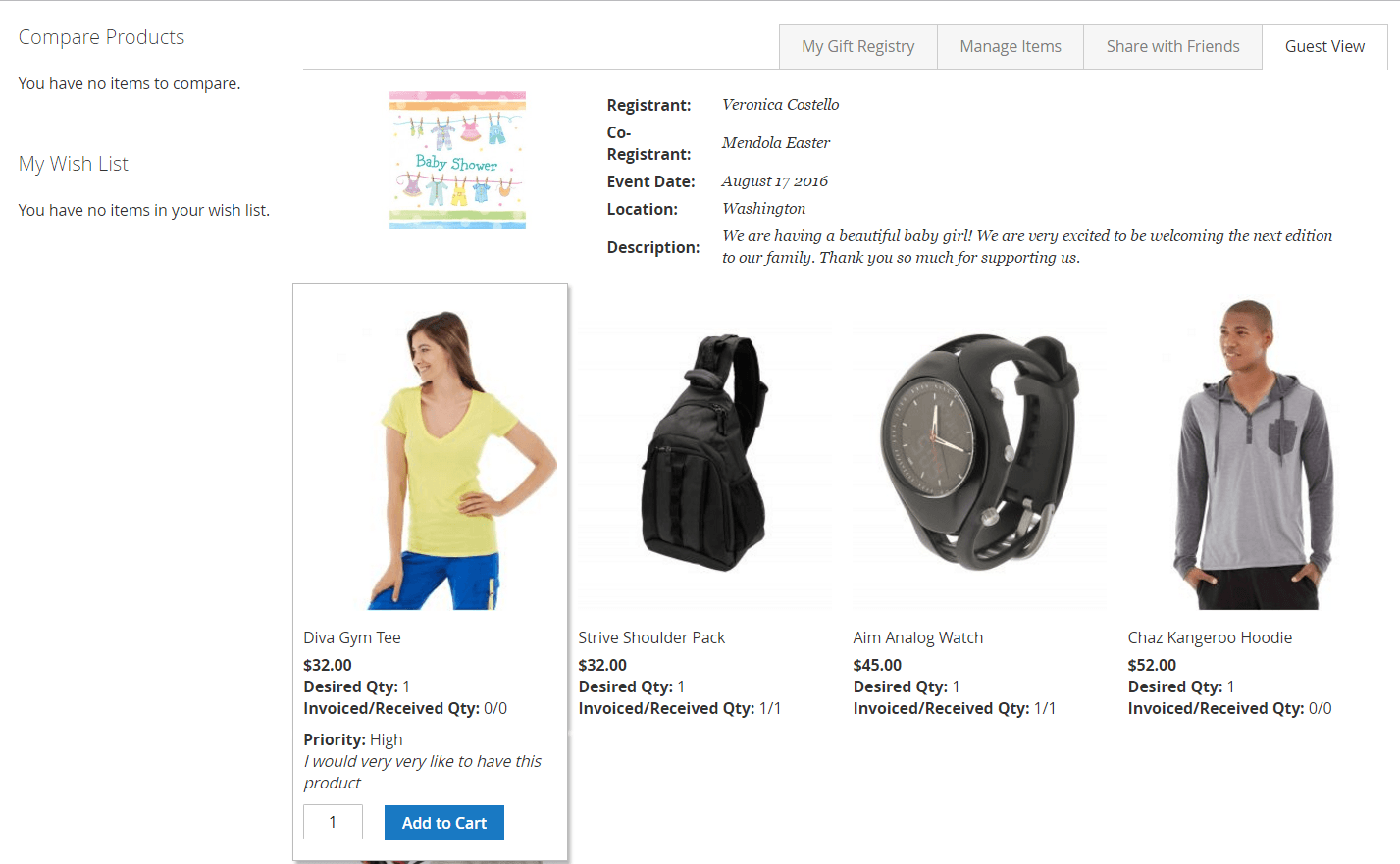 Image 4. Givers can buy right from the Guest View mode.
Find Your Receiver Fast And Easy
If a giver doesn't have a link to the specific gift registry, but knows a receiver placed his/her public (not private) list exactly in your store, it's possible to find a registry using Search options:
Search by name and last name;
Search by registry ID (if a giver knows it, of course).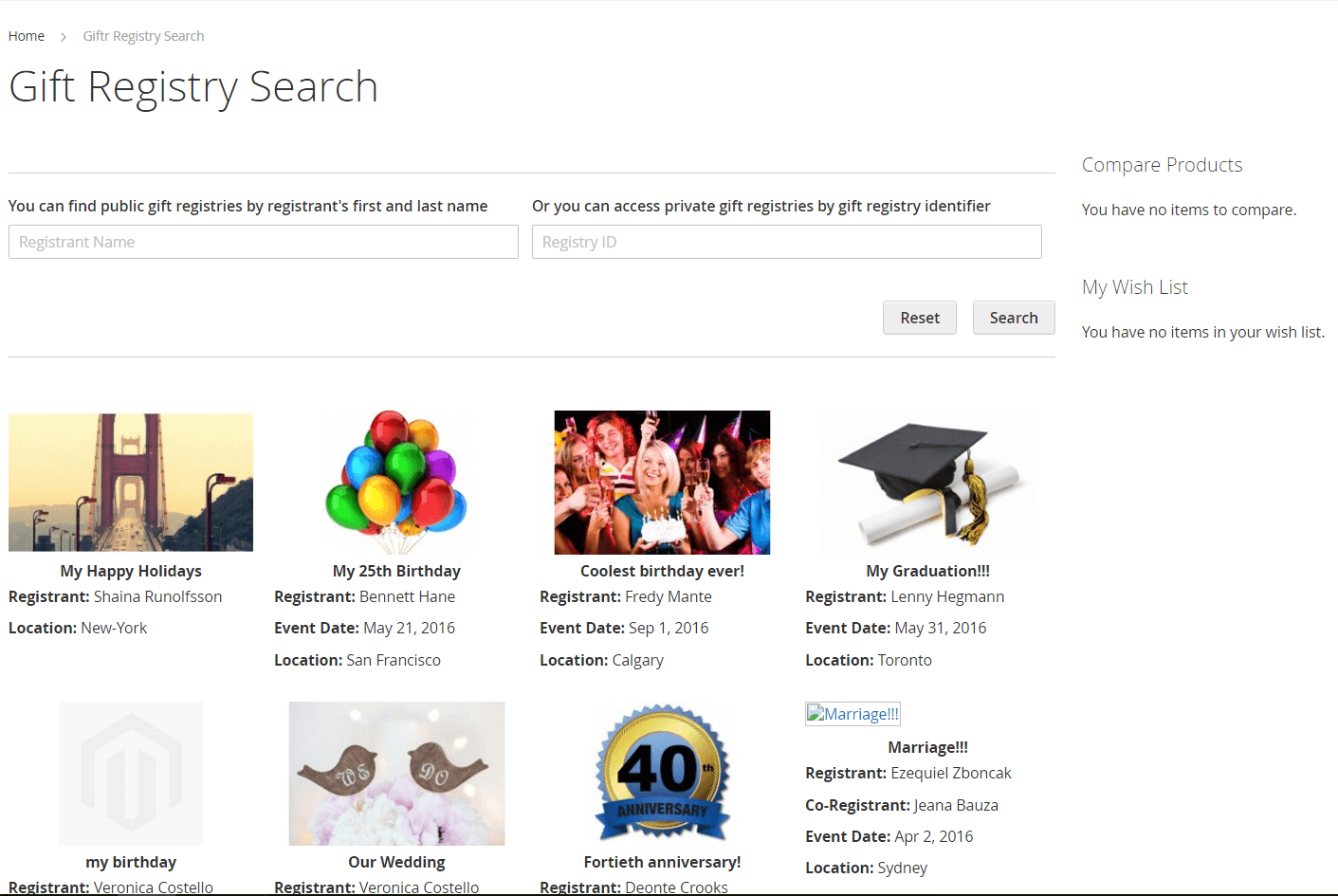 Image 5. Convenient Gift Registry Search.
Unlimited Number Of Events
Mirasvit Gift Registry solution is flexible for your administration either. For instance, there's no limit in events number. You are free to add any events:
Wedding;
Baby shower;
New born party;
Birthday;
Wedding anniversary;
Graduation;
Sweet 16 party etc.
Don't cut your imagination and add as more event as you can!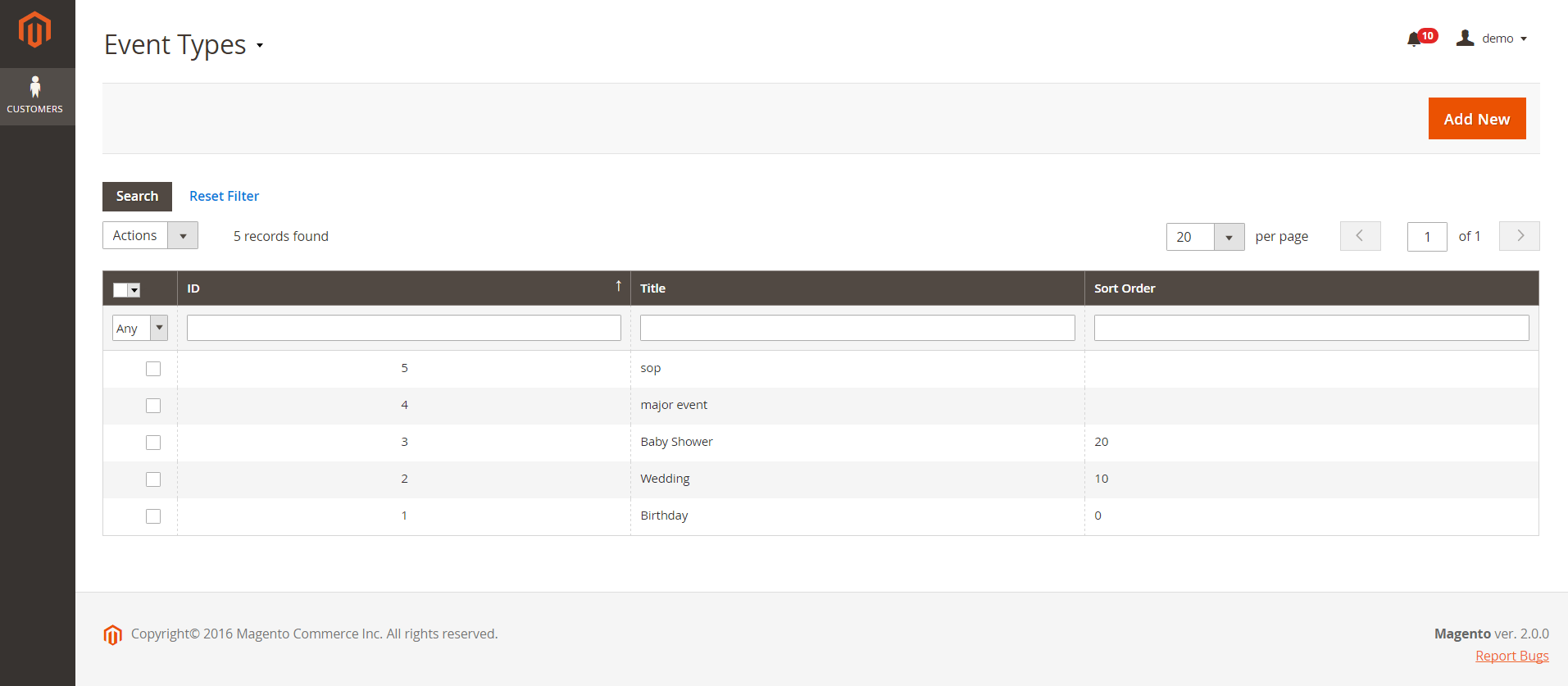 Image 6. Event Types in Gift Registry.
Gift Prioritization Available
It's always essential for the receiver to have an opportunity of defining gifts priorities. For example, receiving some clothes for the baby as a gift may be more important, than getting a Teddy Bear.
Mirasvit Gift Registry allows you adding priorities fast and easy right from the backend interface:

Image 7. Add Gifts priorities in Gift Registry.
SUMMARY
Gift Registry is the fastest way to drive more sales to your store: givers directed right to your shop to buy some presents are the most converting customers ever. They are already motivated and they don't need to doubt, whether to buy or not.
The obvious advantages of Mirasvit Gift Registry are the following:
Givers and receivers convenience and high level usability;
You handle shipping and returns – givers don't need to worry;
Givers are able to use the same discounts and rewards, if they register;
Receivers has a variety of sharing options;
Customer's registries never expire;
Gift Registry solution can help you in driving more orders and gaining additional revenue;
Extension provides you with an additional marketing channel (your customers direct new buyers to your store absolutely free!)
Catch a few tips how to boost using your Gift Registry:
Award your customers for creating and using gift registries (Mirasvit also has a rewarding solution).
Give additional discounts for givers.
Offer FREE in-store wrapping of presents.