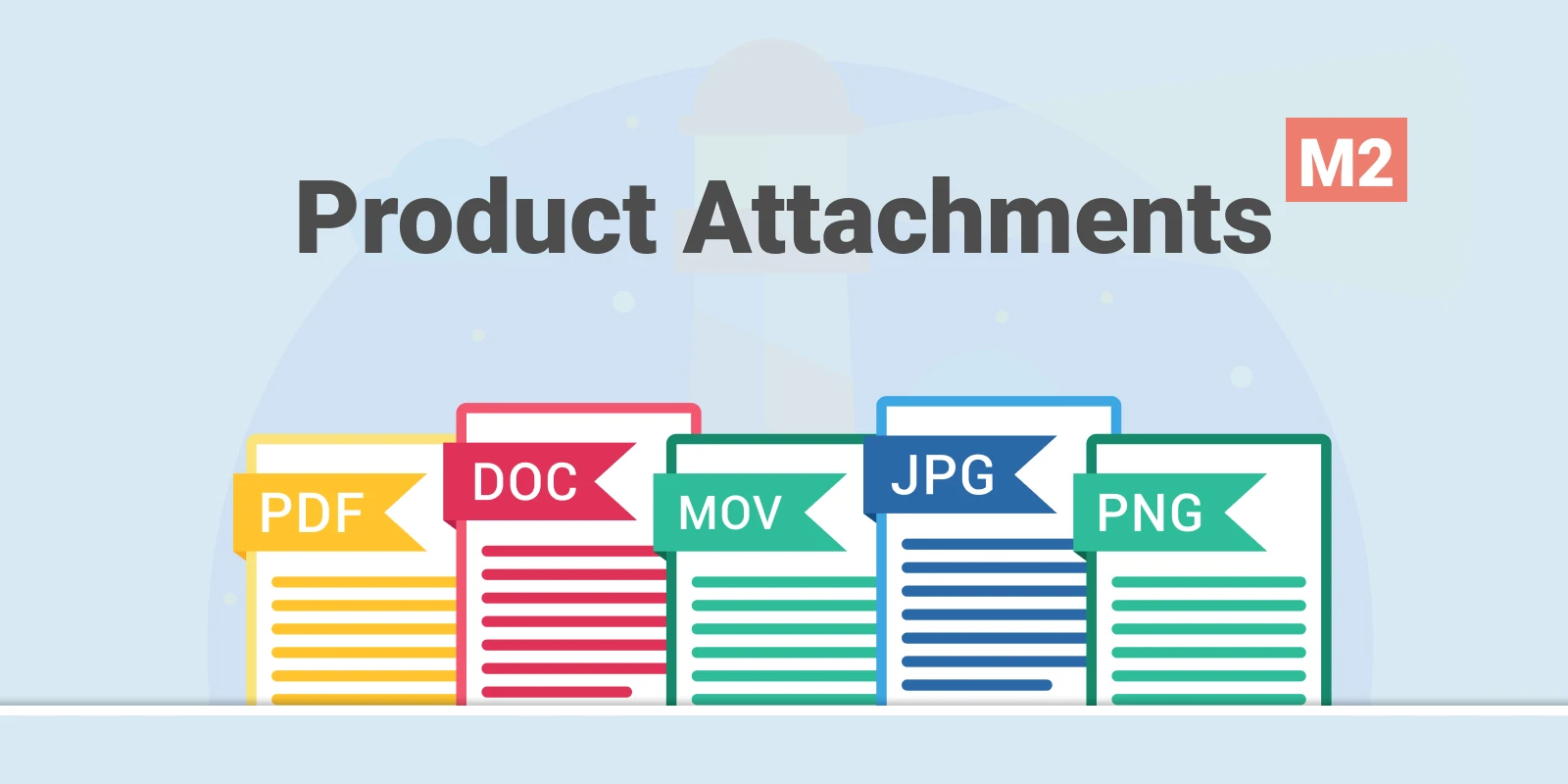 We've just released our new Product Attachments module. It lets you place files or links on any page of your online store. This is a great way to make your store more informative, trustworthy and reliable. You can use the module to add product manuals, downloadable product previews, uncompressed images or any other pieces of content.
I'll elaborate on the extension in this article:
Attachments Module's Target Audience
The module is beneficial to anyone who needs to provide their customers with advanced product details. For example, you're selling electronics and you'd like to display the related manuals online. Alternatively, you're selling downloadable products and you'd like your visitors to be able to download preview samples.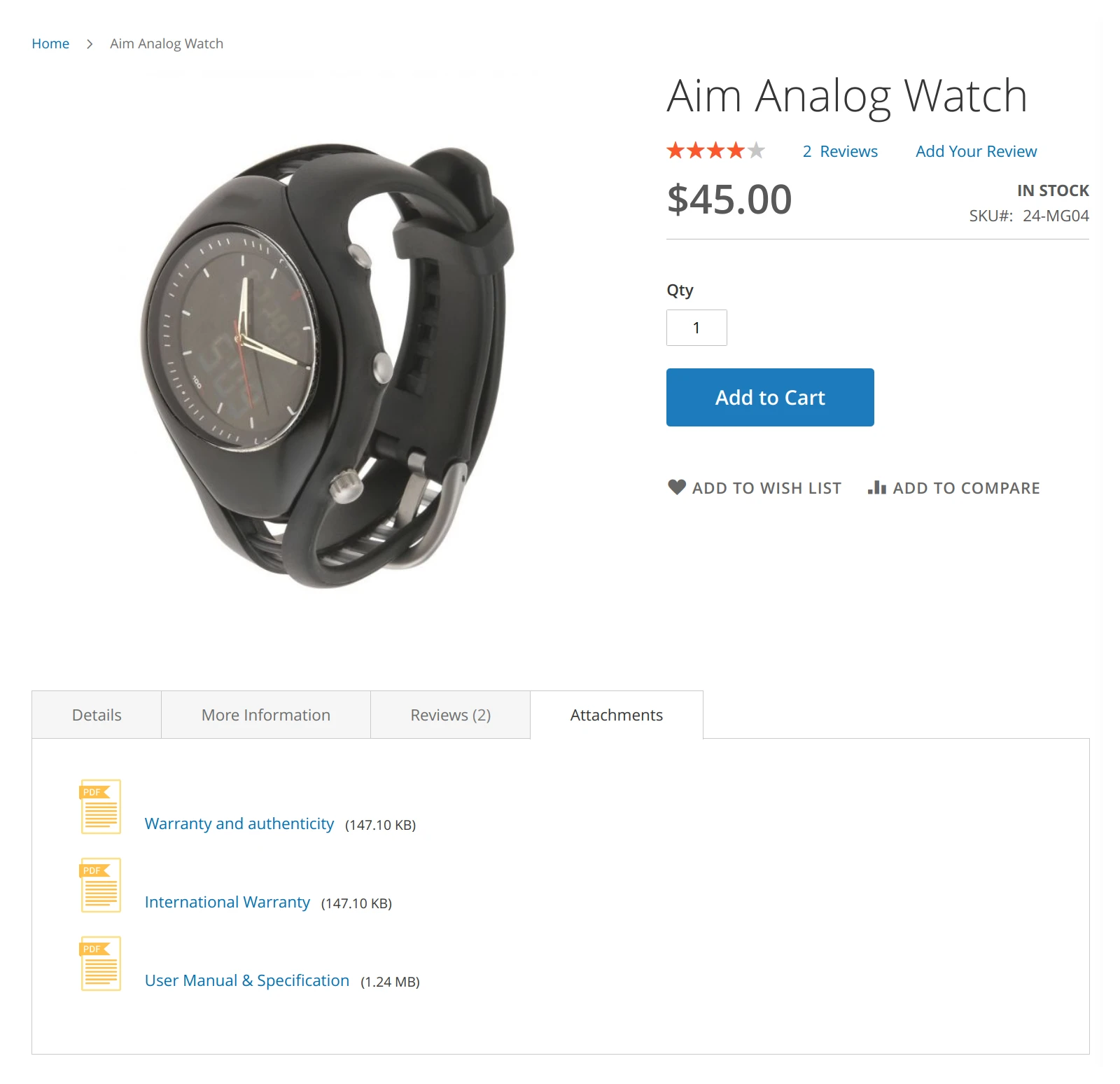 Besides that, it will give your store a more professional appearance. The more information you have available, the more trustworthy will your site be.
The module can also boost self-service. The visitors often have questions that the basic product descriptions can't answer. Some will contact you for more details. Others will simply leave. Attaching a comparison table will make the visitors more likely to find answers, eliminating a purchase blocker. This will also reduce the load on your customer support.
On top of that, the module can resolve any other problem that requires visitors to download files hassle-free. It doesn't even need to be directly related to your products. For instance, you can use it as a document button for your privacy policy.
Business Value
By default, there's no way to to attach files besides the product images in Magento. This significantly limits the standard Magento store's flexibility. The Product Attachments module eliminates this pain point, making it invaluable for online stores that aim to make themselves more trustworthy, more professional and more informative.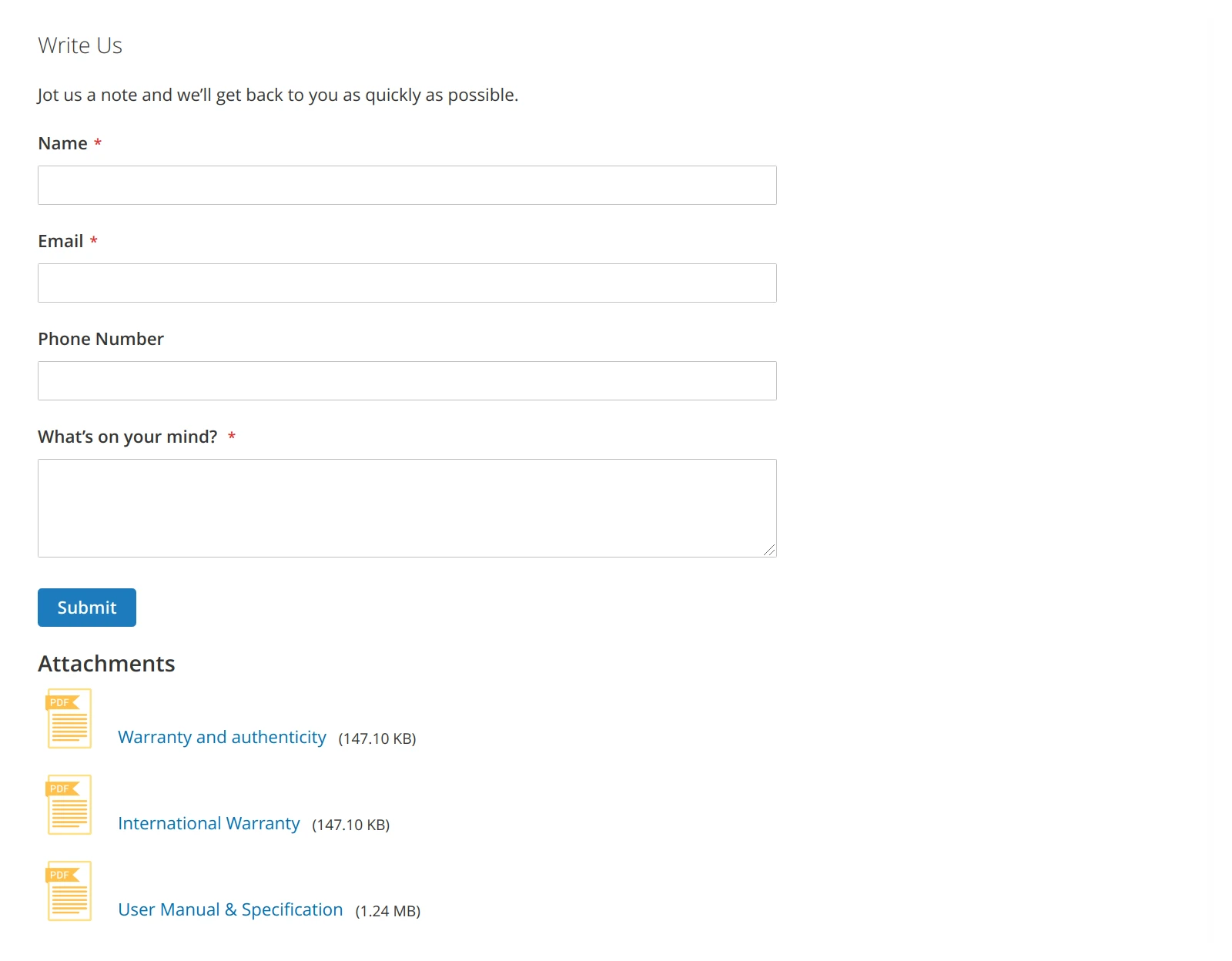 The Module's Key Features
Update the attachments right on the pages. You can edit the attachments directly on the product, category or CMS pages without having to go to the module's settings. This greatly streamlines content management.
Use a URL as an attachment. If you'd like to add a link to an externally hosted file instead of uploading it to the module, you can do that as well.
Add an attachment to any page. Product pages, category pages and CMS pages are all supported.
No quantity restrictions. There's no limit to how many attachments you can add to a single page. The only boundaries are those of your business needs.
Use any file type. There are no restrictions to the files you can upload. You don't need to worry if your product documentation uses a rare or proprietary file format.
Target specific customer groups. You can restrict the attachments to specific customer groups. This feature works very well for incentivizing signups or creating personalized promotions.
Customize the attachment icons. The module comes with preconfigured icons for the most commonly used files and URLs. These make the attachments stand out all the more. You can also add your own icons that better fit your store's design.
Track each attachment's performance. You can check how many times visitors clicked on the attachment in the last 24 hours (starting from 12 AM to the current time), last month or during its lifetime.
How to Set up the Module
Install the extension by following this guide.
Go to the Manage Extensions page in the Catalog tab:
Click Add New in the top right:
Choose between a file or URL attachment:
Select from one of the predetermined attachment icons yourself or let the extension choose a file type or URL icon for you.
Select a product page, category page or CMS page where you'd like to place the attachment.
Save the attachment.
Clear Magento cache.
Reap the benefits!
Extensions That Fill Similar Niches
If you'd like to improve the self-service potential of your online store even more, our Knowledge Base is a must-purchase. It lets you establish a full-fledged interactive self-service portal, making your online store much more user-friendly.
Do your customers lack information about your products? Promo Banners and Push Notifications modules may be useful as well. The former lets you add banners to the site, improving discoverability and increasing conversions. The latter sends messages to the customers' devices, making it an excellent communications channel.
If your main goal is highlighting specific product details, you can create various labels with the Product Labels extension. Using it will make your products stand out to their fullest extent.
Summary
Product Attachments is an excellent module for making your store more informative, trustworthy and reliable to prospective customers. You can use it to add product manuals and digital product previews. It can also help you optimize self-service on your site. The extension can help anyone who needs to let site visitors download files easily, too.
You can place dozens of attachments on product pages, category pages and CMS pages. The module supports all file types and URLs. The extension includes attachment icons for better visibility. There's even an analytics system. Last but not least, setting the module up is also very easy.
If you'd like to provide even more information to your customers, our Knowledge Base, Promo Banners and Push Notifications) extensions may also come in handy. If you'd like to highlight certain products, you can use the Product Labels module, too.
---
We're looking to develop other great Magento extensions, and we'd like to hear your thoughts. Do you have a business goal no extension you know of will fulfill? Please let us know in the comments or send us an email!