Push Notifications for Magento 2
Notify your customers directly through their browsers with our Push Notifications Extension.
This extension gives you the ability to contact your customers in a whole new way.
Your customers can read your messages immediately after they have been sent since they will no longer be buried in their email's inbox, and you can deliver your messages to them quickly.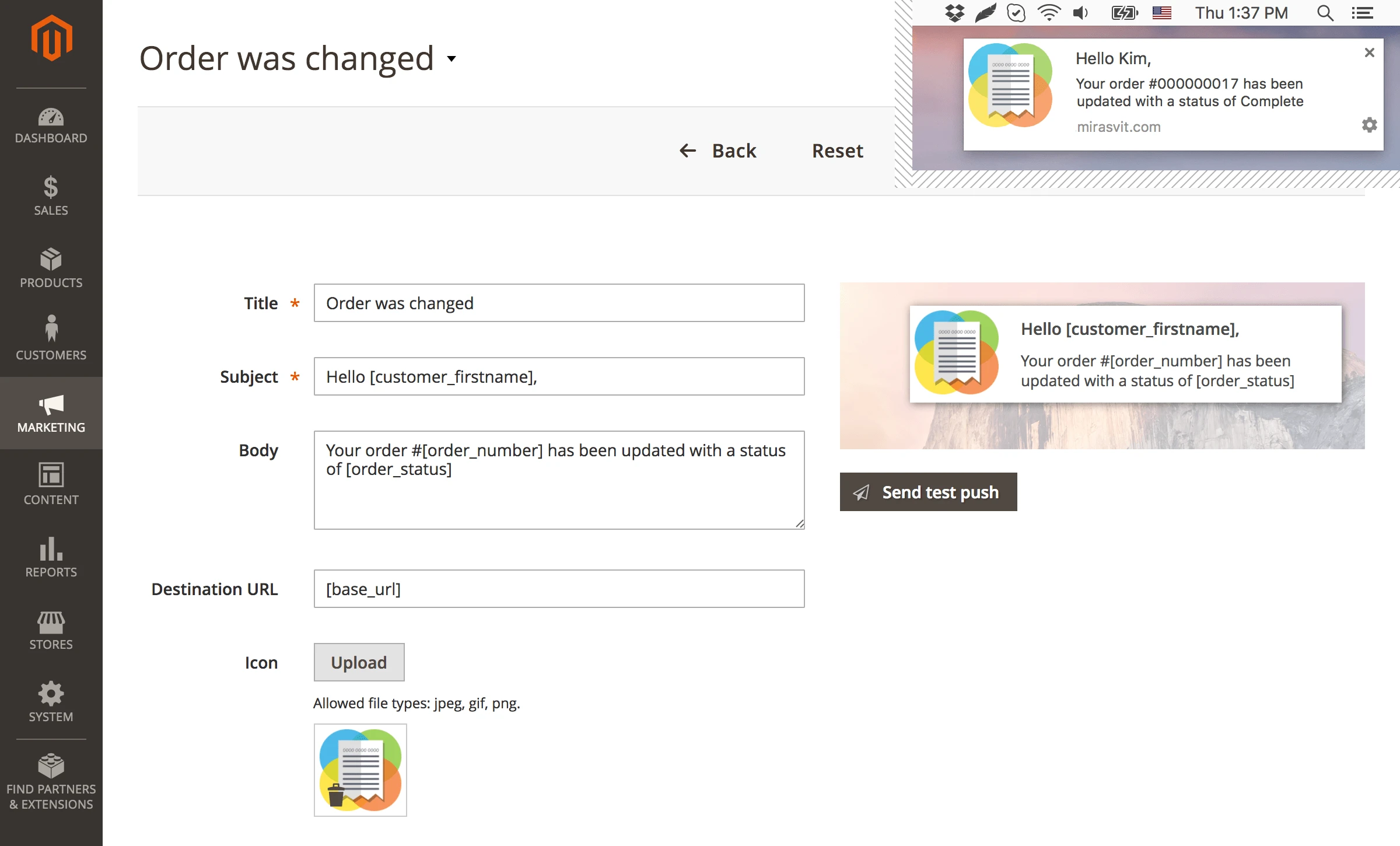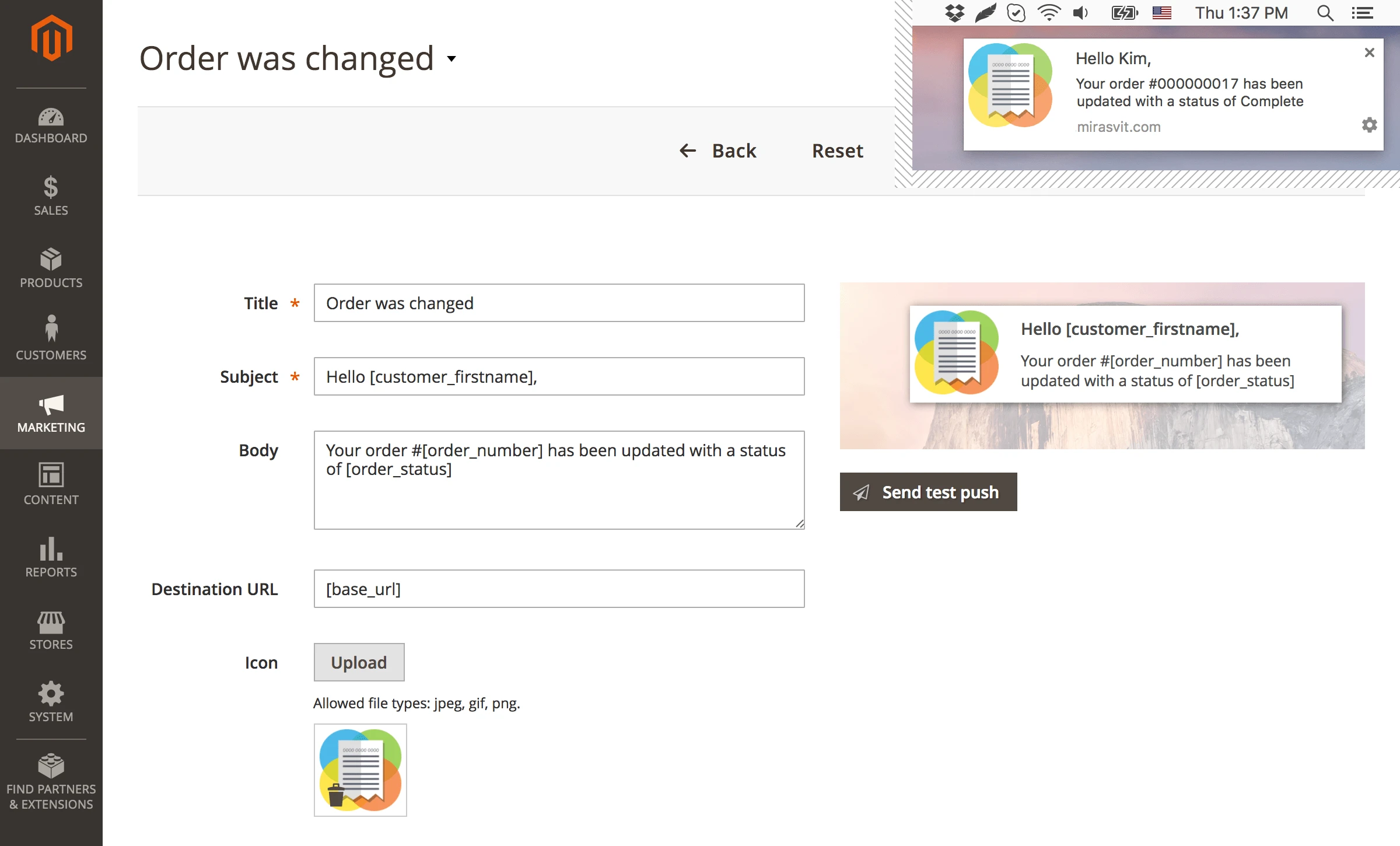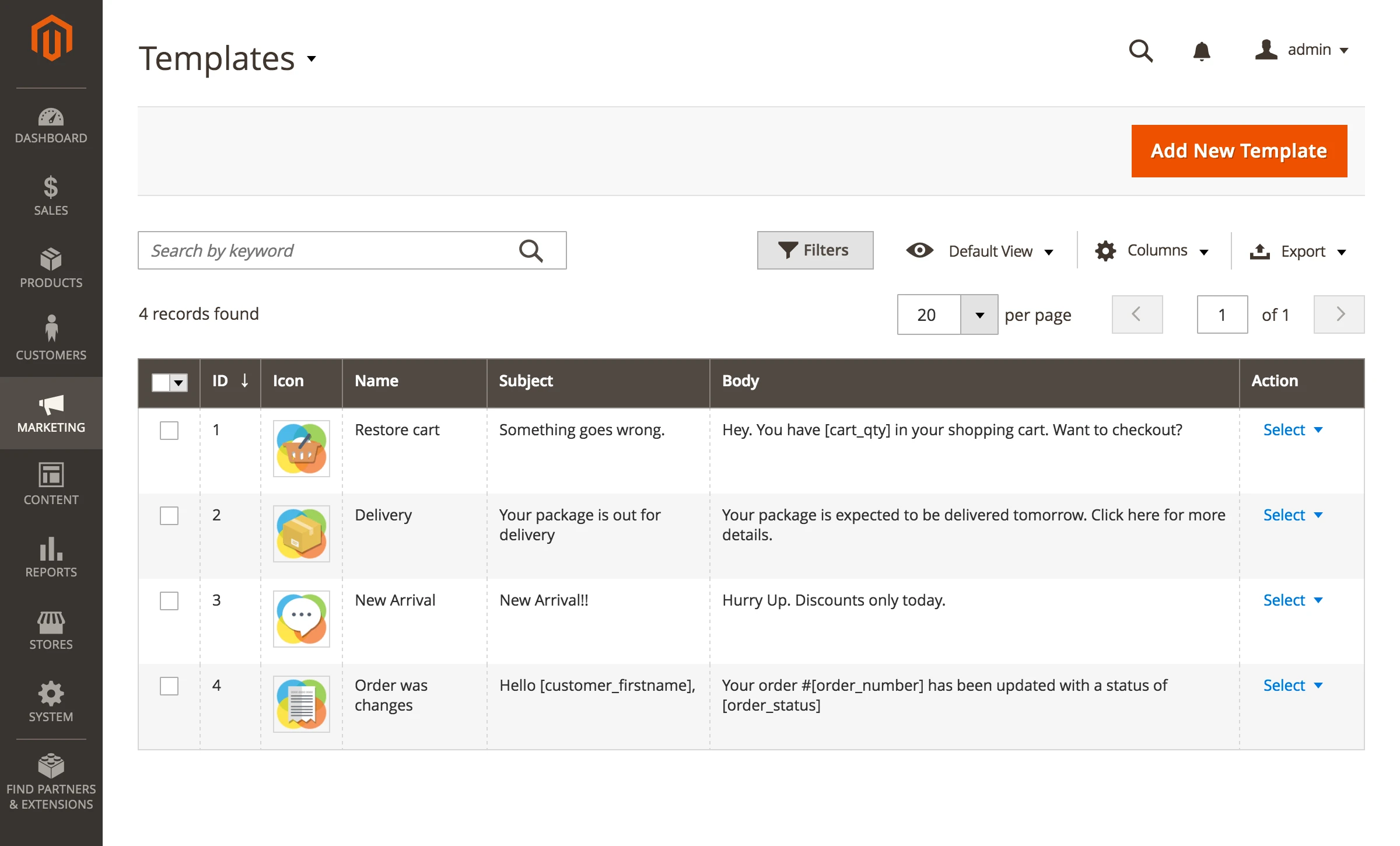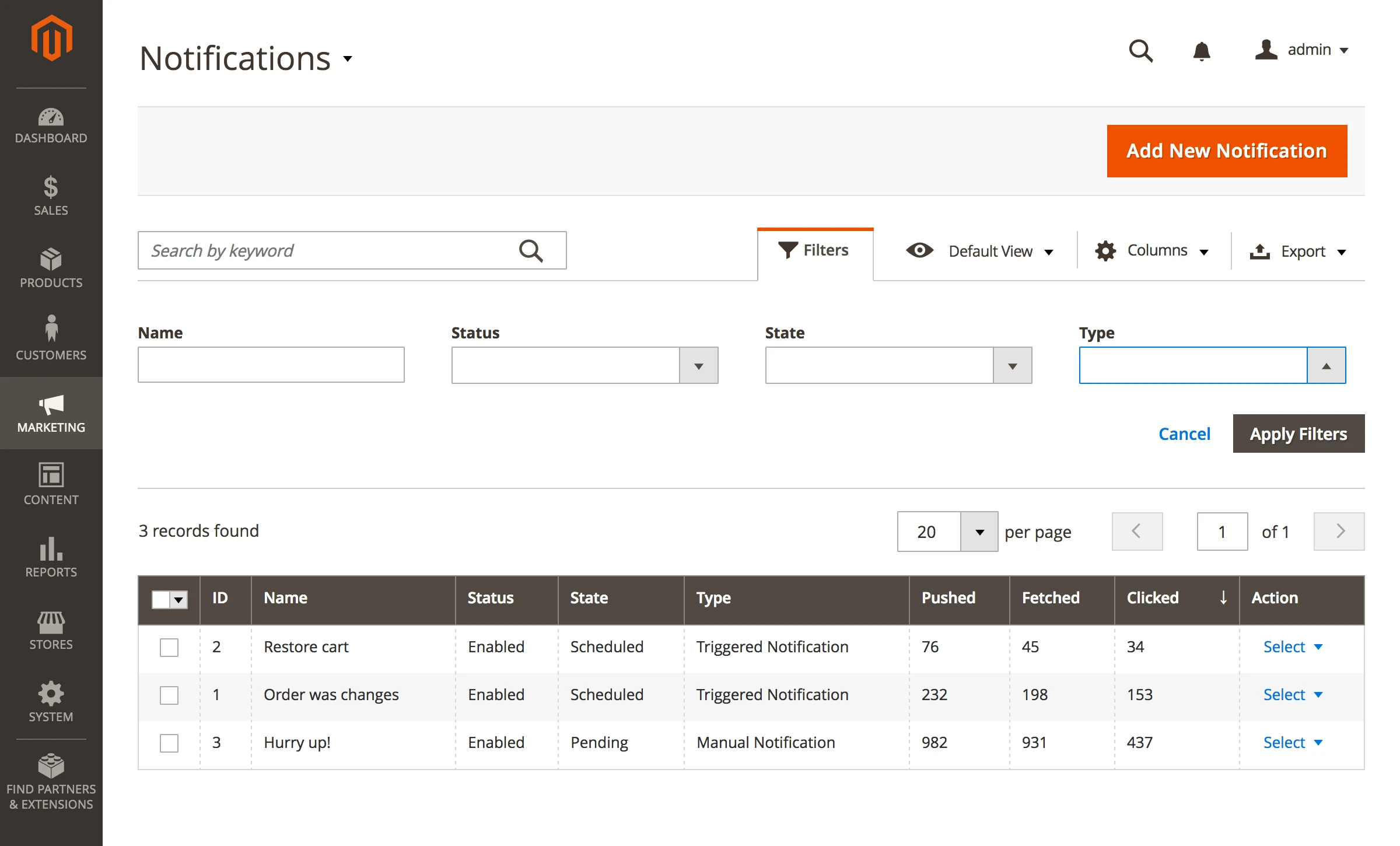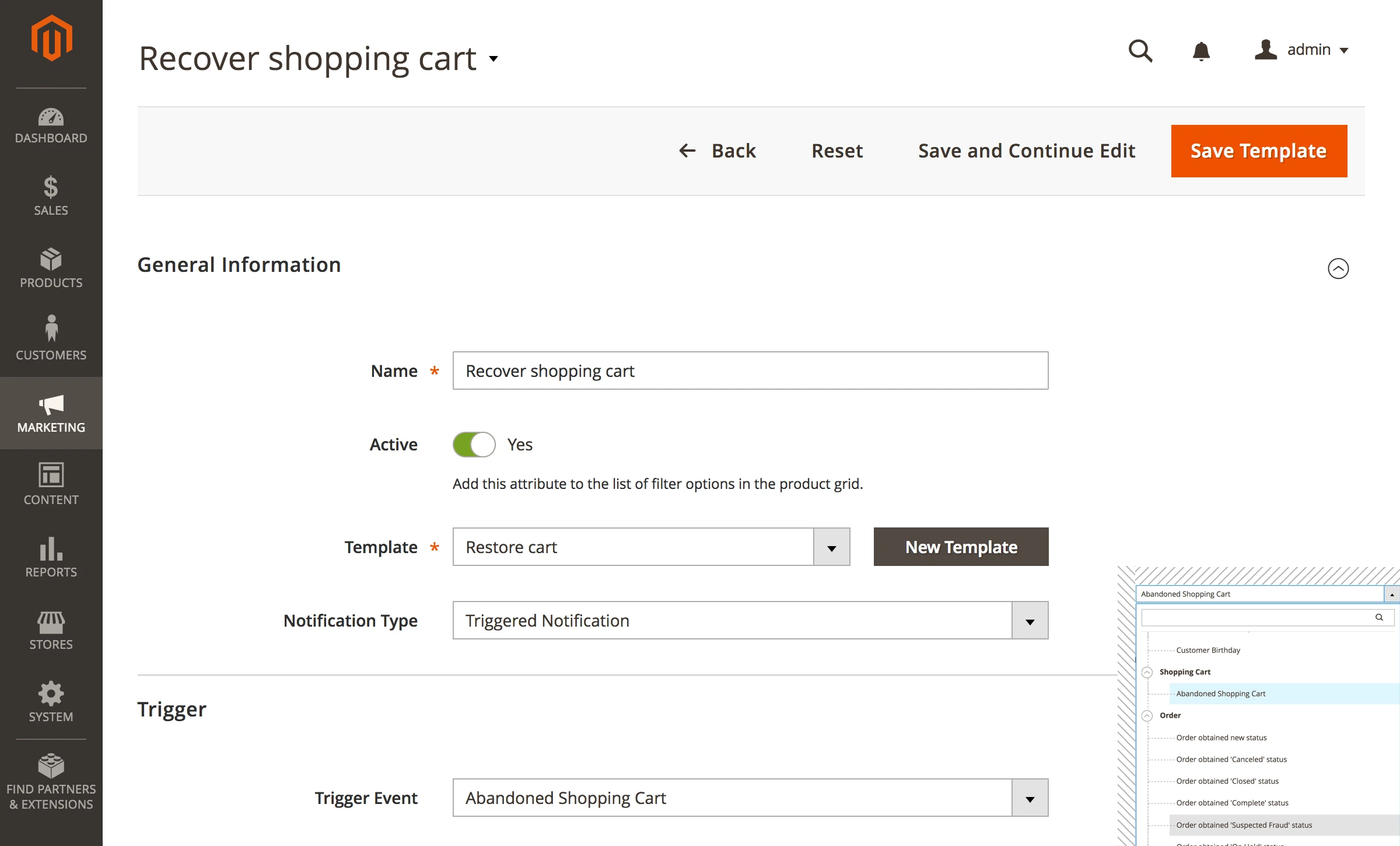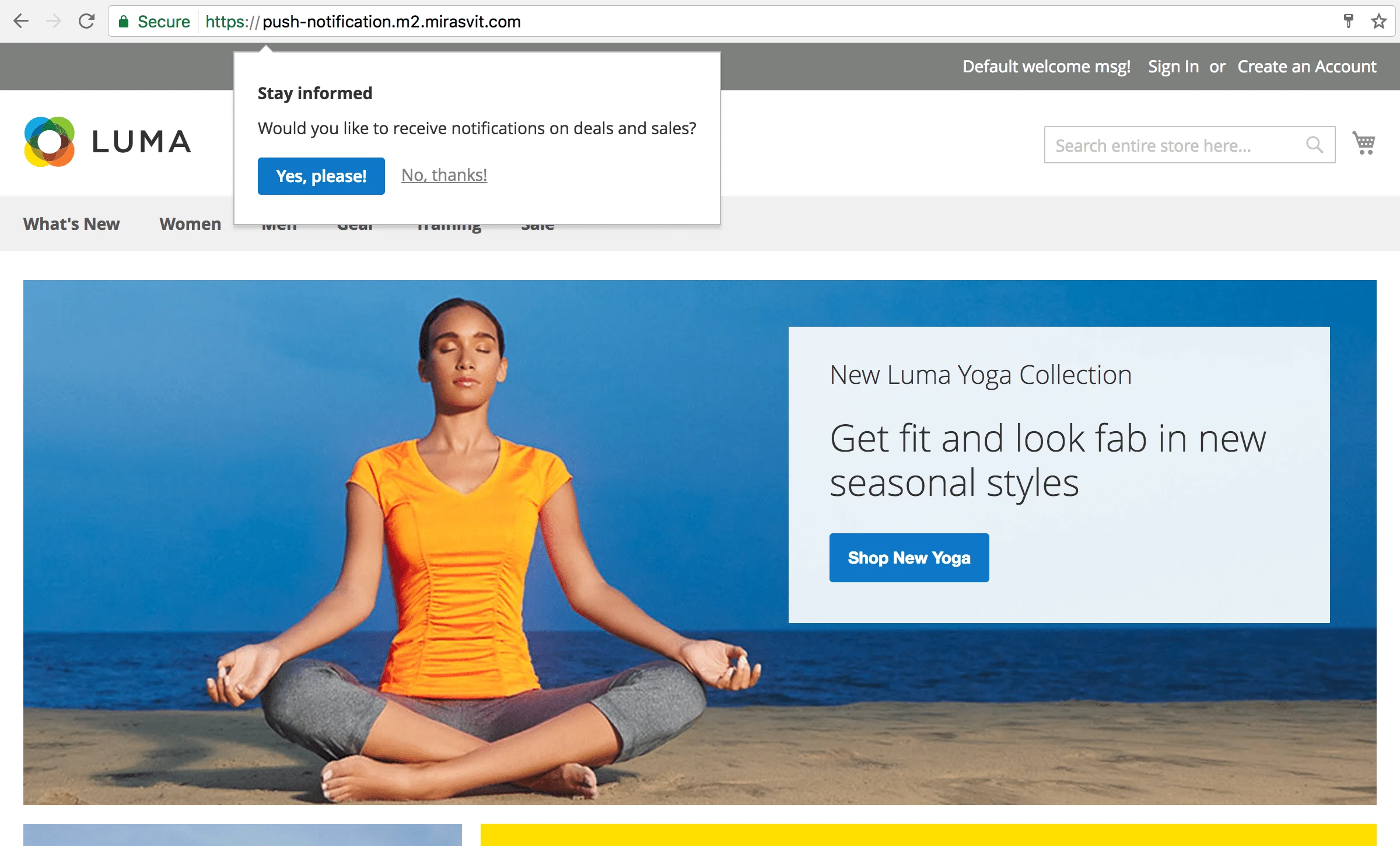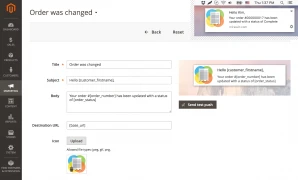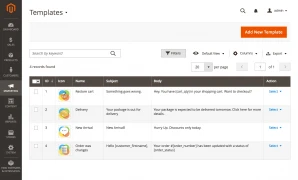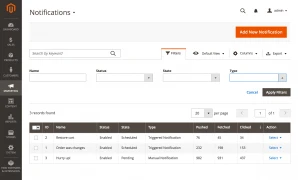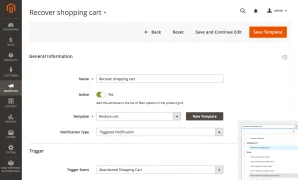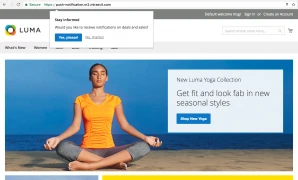 A web-push notification is a nudge message that a given site shows to its customers. To receive this message, customers must click on the "Yes" button in the browser popup. By doing this, the customer subscribes to any and all future push notifications from your store.
The great thing about this function is that your customer does not have to keep your site open in order to receive these notifications. They can close your site's tab, and still receive these messages, as you can still send them these messages.
Even if the computer is turned off, these messages will be received as soon as it is turned back on.
Web-push notifications have a lot of advantages when compared to a follow-up email, and include the following:
They are very easy to subscribe to.

All you have to do is click the "Yes" button on the subscription invitation.

Web-push notifications show up right after sending them

Unlike emails which usually are not read right after the recipient gets them. Also, some emails can end up going to the spam folder and rarely be read.

Web-push notifications have ** ten times more CTR** than a usual email subscription.
Our extension allows Magento stores to show web-push notifications to visitors or customers using our predefined rules.
Notifications work on Chrome, Opera, Firefox browsers, on both desktop and mobile devices.
After entering the site, a customer will get a browser pop-up with an offer to subscribe.
This extension will automatically link the customer's subscription to the customer's account (if they are registered), and then they will get notifications according to the set rules.
---
Notifications based on Rules configured for different events
You can create a rule that comes with a message sent to a particular customer according to assorted conditions.
For example, you can offer a discount coupon to a customer who abandoned their cart five hours previously on an order of $500 or more. Alternatively, you can send a review reminder after a purchase has been made.
The extension allows you to create unique, customized rules for various tasks with great flexibility.
Rules can be based on the following events:
Customer related events (logged in, subscribed to the newsletter, etc.)
Shopping Cart related events (abandoned cart)
Order related events (status events)
Wishlist related events (shared or product added)
---
Manual notifications
You can manually create notifications for all of your subscribers or a particular subgroup announcing the beginning of a new promo, an important event, etc.
Your customers will see this notification just a few minutes after you've sent it.
See it in action!
Pick a quick tutorial to learn about various aspects of this extension
Compared to other similar extensions pretty good and hopefully will continue to improve.
Also installed: Advanced SEO Suite, Help Desk MX, Reward Points, Follow Up Email, Knowledge Base, Affiliate, Advanced Reports and 23 more
This module is very easy to integrate and is a great future for store owers to push store notifications.
Also installed: Follow Up Email, Improved Sorting, GeoIP Redirect, Elastic Search Ultimate, Google Tag Manager
I had some issues with extension compatibility. I had to remove it but I'm planning to install it again. Support assistance is quite helpful and willing to solve an issue.
Also installed: Reward Points, Follow Up Email, Advanced Product Feeds, Automatic Related Products, Order Management
Great addiction to our site
Nicely providing additional info to our site users on https://cangura.com
Also installed: Reward Points, Advanced SEO Suite, Extended Shopping Cart Rules, Follow Up Email, Mass Product Actions, Layered Navigation
It's a good plugin but needs improvement. Good Work Mirasvit!
Also installed: Advanced Product Feeds, Full Page Cache Warmer, Reward Points, Layered Navigation, Store Credit & Refund, RMA, Shipping Rules and 10 more
Manual & Support
Need more help?
Save time by starting your support request online and we'll connect you to an expert.
Contact Us Now
Changelog
Version
1.3.6
Mar 15, 2023
Version
1.3.5
Mar 12, 2023
Issue with sending notifications if notification is for multiple stores
Version
1.3.4
Dec 29, 2022
Compatibility with php8.1
Ability to schedule sending times
Added support of Magento 2.4.6
Error Deprecated Functionality strlower() on Subscribers page
Version
1.3.2
Dec 29, 2022
Reasons to choose Mirasvit
Client focusing and satisfaction
These are our primary. A major portion of our new clients come from referrals from our existing clients. Our professional team of developers, marketers and support staff have invested the best knowledge and experience in the field into our work, so you know you can come back to us again and again.
Remarkable support
One year free and high quality support. We go to great lengths to provide maximum satisfaction with every module you have purchased in our store. By helping you with installation, configuration, answering your every question, we do all our best to eliminate any possible problems.
Risk-free Investment
30-days money back guarantee. If you are not satisfied with our extension performance for any reason, we provide a full refund.
Constant improvements and upgrades
We constantly add new features to all our modules, and are always interested in hearing your opinion and implementing your suggested features in our future developments.
Comprehensive Documentation
We provide an expanded user guide for every aspect of our extension, so you can find answers for all your burning questions.
Unencrypted source code of our products
You can customize extension according to your needs and requirements.
Usability and Performance
The Module is easy to install and upgrade, just follow our step-by-step user guide.
Safe Magento updates
No core modifications. Just use the composer or copy the extension files to the root directory of your store.