Then it is a right time for you to go back into the game and give your store a timely holiday make-over. So seize this chance to attract new customers, bring back the old ones, and boost your sales. Some may get down to this seasonal business several weeks prior to it, but when you have so many things going and so little time to spare, you should look out for the most effective and proven way for a quick launch of seasonal offers in your store.
With Halloween you know that it is Christmas coming next and it means you have no time to spare. Most off-line stores go all out to boost sales and draw customers putting to use the whole range of tools available. But do all of those work out for on-line commerce?
It is a great payoff to run business on Magento platform as it makes it possible to apply so various additional extensions that can launch effective advertising campaigns and grant creative approach for it. As any of you, we have had this challenge of starting different holiday advertising campaigns. We have identified 15 marketing policies that proved to be most effective for us and we believe now they will do the trick for you, too.
Here are 15 ideas of successful marketing with Magento extensions, practical and simple. It is not costly in terms of time and you will manage it even with few days remaining. What you start with is: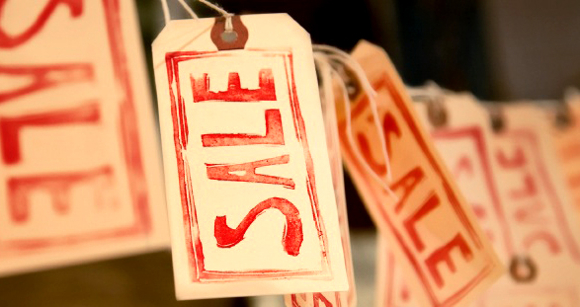 Listing your ideas with regard to pricing and product groups policies. You could offer to client to choose products either sorted by a product category or price or make these options available on your page. This way, not only do you help a client to decide on a product that meets his price expectations but you also widen your target audience.
Showcase your holiday offers and promotions on commerce platforms like Google Shopping. This platform has grown popular and more and more people now look for better offers there. Shopping process has simple navigation tools that catches on with new customers. What you need to do to be noticed is to come up with a better offer. Launching your products there will surely bring in new customers. What can come in handy when uploading a specific product group from Magento is Advanced Product Feeds extension which is easy to operate and will save you both time and effort; it creates a feed file of the products you are uploading on the platform.
Inform about your offers and promo codes in social media. Social platforms have come forth as a most powerful way of information distribution. Interesting news spreads with a speed of light. What you can do is create a post that is in line with banners of your web site. An engaging offer can attract subscribers and promote interest to your web page. Promotions and contests launched in social networks will see your brand profile upped and make your store more recognizable on the Net.
Have your new products added right before the holiday-time as seasonal holidays products are always in great demand and can bring in new customers right on the eve of holidays. With Magento this process may seem to be time-consuming and tedious yet what comes as a fix is Fast Asynchronous Re-Indexing that can make upload of new goods way faster. This extension stores products in background mode that doesn't distract Magento performance and allows for more time for other marketing campaigns.
Promotions, special offers and discounts labeling for a pre-holiday season. It can also stir up interest of your website visitors. Product Labels extension makes it possible to place a label anywhere on the products' image, which spares of routine image-editing when marking the product. Another great thing about this extension is that with fine setup features as soon as promotional campaign is over, the special offer labeling is taken off too. This will save you time both before and after holidays.
Set up a countdown timer for the special offers and promotions. This can also attract a customer and prompt him to buy an item perceived as a purchase not to be wasted. This is what Magento default features seem to lack, though you can make it up by adding Promotional Offers extension that comes as a perfect tool for set-up of such timers helpful with any sort of promotional campaign.
Give your website look a holiday make-over. Try some details of seasonal holiday decorations. Add some ad banners to your page to showcase special offers along with their detailed descriptions. And this is where Banner Management System extension can prove to be just what you need on this occasion.
Optimize your "Search" feature of your e-shop window. This is an essential tool for a customer-friendly service. It must be ease to operate and come up with precise and relevant search results. This is another issue Magento struggles with as its search feature generates too many results for a customer to cope with. An answer to this issue can be found with Shpinx Search extension that optimizes search making results of a customer search more accurate.
It never hurts to inform customers of new offers and discounts or just send holiday congratulations. Make sure to give the days and deadlines of running promotion. Create a countdown timer that can come as a reminder for your subscribers. You can come up with a special offer for inactive customers by offering them a promo code through your emailing lists. Trigger Email Suite extension is an ideal solution that helps you deliver any information to your customers and boasts a number of templates. The feature can be used to advantage not only for holiday campaigns but is useful with reminding customers of purchases that were not collected or sending them birthday wishes. The extension is fully automated and once the templates are set, it is up and running.
SEO optimization is vital for your store. High-quality optimization for a web page with holiday-context search requests can help bring more new customers to your website, which, in turn, will require of you not only to give them what they want but also make them stick you for a longer time as customer search requests tend to be fickle and change depending on their buying motives. What can help you with efficient optimization is Advanced SEO Suite extension that features a fine set of instruments for optimization that is a starting point for any e-business.
To promote sales start "buy one, get one free" campaign, or think of any other special offer to bring in people. Bear in mind that before holidays people always tend to set their eyes on some items they would like to be presented with.
Customize and categorize your products in terms of who is going to be a gift receiver, be it family members, friends, fellow workers or beloved ones. This is where you can do your customer a great service and help him on what their gift recipient would love to have for a holiday present. It is you who must help them figure out their buying motives.
Throw in a special delivery offer for the most active customers. It should come with some sort of free corporate products bearing a logo of your trademark. What you should do is to make a customer feel how special he is for you and of value you attach to the relationship with him.
Have one day clearance for high-end products. The campaign is sure to have a resounding effect with customers and stimulate the sales. This technique can be used on any sort of a holiday. People always wouldn't say no to discount to buy an item that for a long time has been out of reach for them. On a look-out for a bargain they won't resist this temptation to get the thing this very time. And this is where Promotional Offers again may come in handy.
Gift certificates have always been a sure thing with customers. If your customer is hesitant about what to buy for his dear people, why don't you do it for him? You relieve him of trouble with choosing things that pays off as it gives him the feeling of contentment and brings in his gift recipient to your website.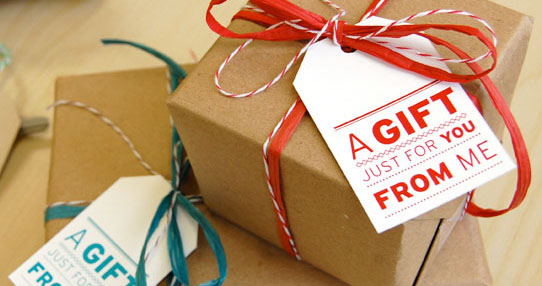 Following this simple advice, you will optimize and customize your e-store for any holiday to come. What you do at a time of holiday marketing campaigns is make your customers feel you take a great care to help them with their holiday shopping. Answering their wishes, you make them happy, and this is what can turn them into your loyal customers eager to both stay with you for longer and bring over their friends and relations.
Holidays are a right time to see you sales soar and number of customers spike. We welcome you at our store, the place to find best holiday offers and discounts!