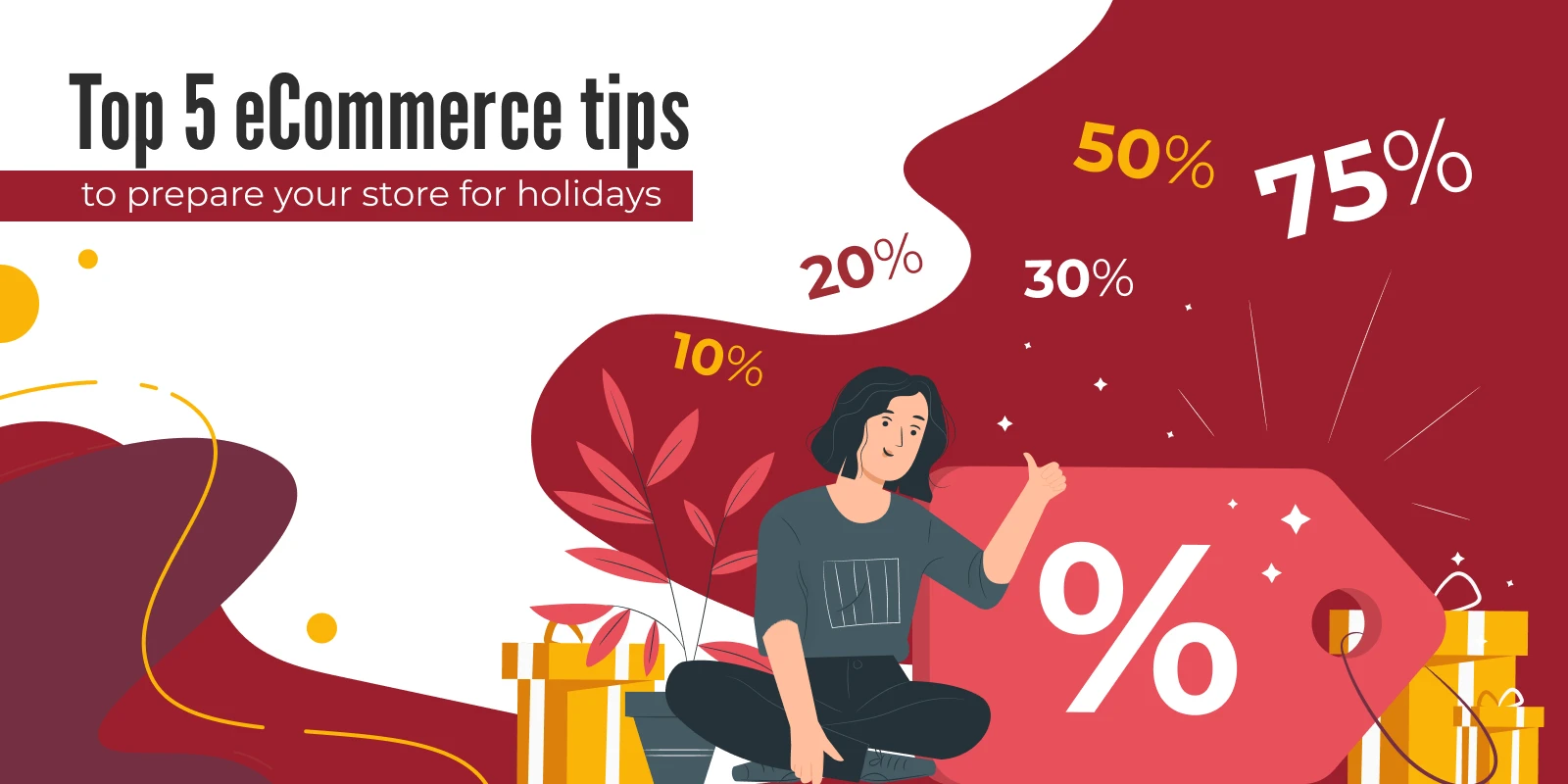 Autumn brings a hot time for eCommerce businesses around the world with all its holidays and preparation for Christmas celebration. This year during the November to January timeframe the shopping activity will be 7-9% higher than previously, according to Deloitte. Total sales are expected at $1.28 to $1.3 trillion.
The e-commerce sales specifically are expected to demonstrate 11-15% year-over-year growth during the 2021-2022 holiday season. It means online stores can count on total sales between $210 and $218 billion this festive season.
A festive season gives an opportunity for online stores to significantly increase the number of their deals. This period is an extraordinary chance on great profits for the eCommerce businesses, which is why it is important to keep up with the demand and provide customers with a seamless shopping experience.
Dive in the article below to look at 5 industry best practices that can help you ensure you meet the business goals you set for this festive season.
You probably underestimate holiday traffic
Despite autumn and winter sales are not something new, experts say retailers still don't take the necessary steps to prepare for peak demand and caused by its enormous in-store traffic rise.
Even big brands sometimes make mistakes and fail to deliver the expected level of shopping experience. For every hour the website is down, retailers can lose up to $10,000 on average during peak sales. A good advice is to learn about problems other brands have had.
One of the prominent reasons for the holiday sales failure is the underestimation of the store traffic's anticipated rise. Experts say these issues are logical as stores do not have adequate infrastructure testing to deal with expanded traffic during peak sales.
J.Crew, a big American retailer of clothes, shoes & accessories for women, men & kids, has lost 323,000 shoppers which were about to bring $775,000 in about 5 hours. Its online store stopped normal functioning.
J.Crew posted a message on its Twitter page saying sorry for the hardships caused by the high popularity of the store: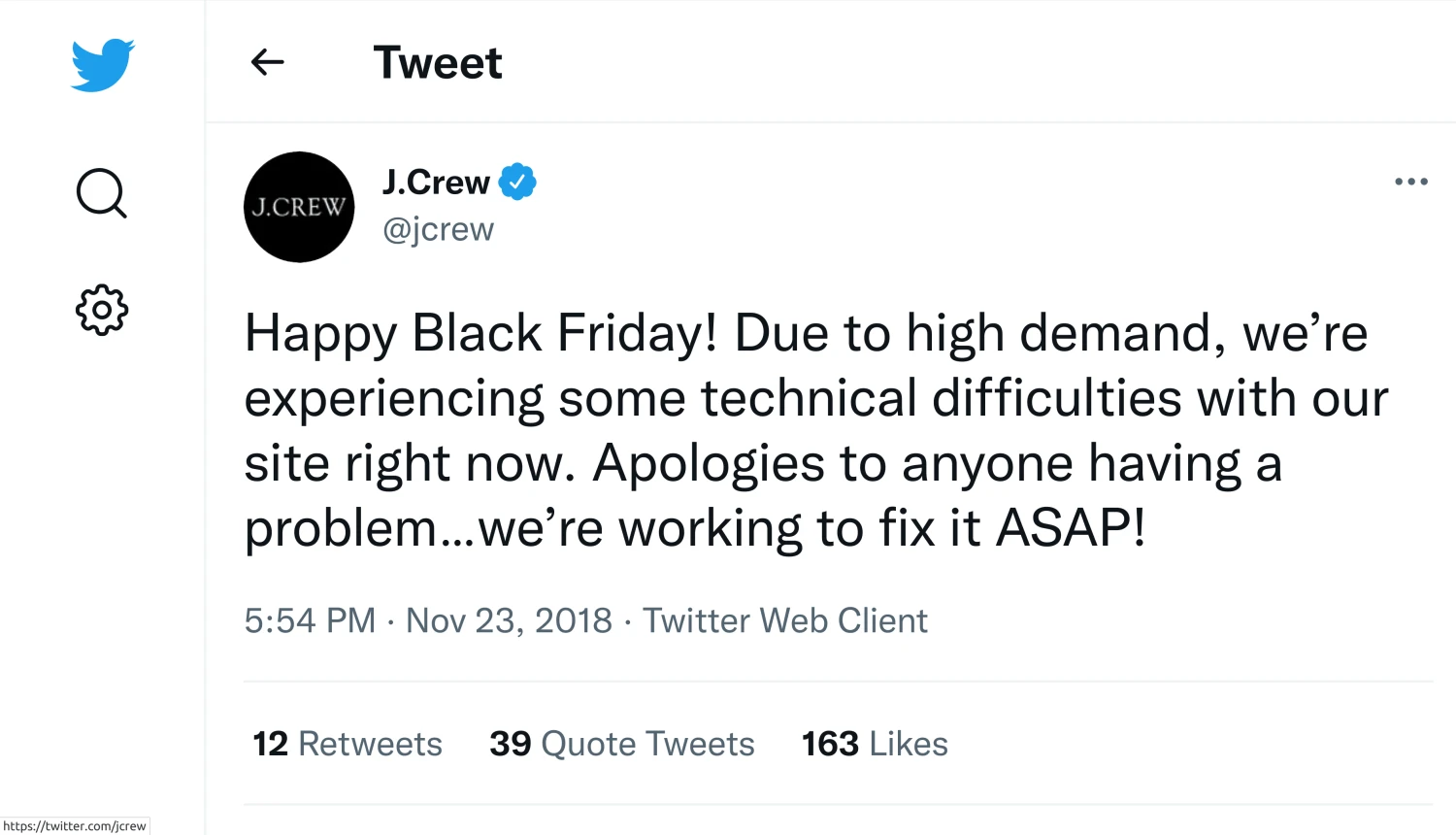 This retail network was not the only one that had difficulties during peak holiday sales dates. Lululemon, Walmart, and Ulta aso had troubles. Walmart might have lost $9 million in just 150 minutes.
Costco's website crash for more than 16 hours on Thanksgiving Day cost the retailer almost $11 million. On a per-minute basis, the company losses were equal to approximately $11,035 a minute.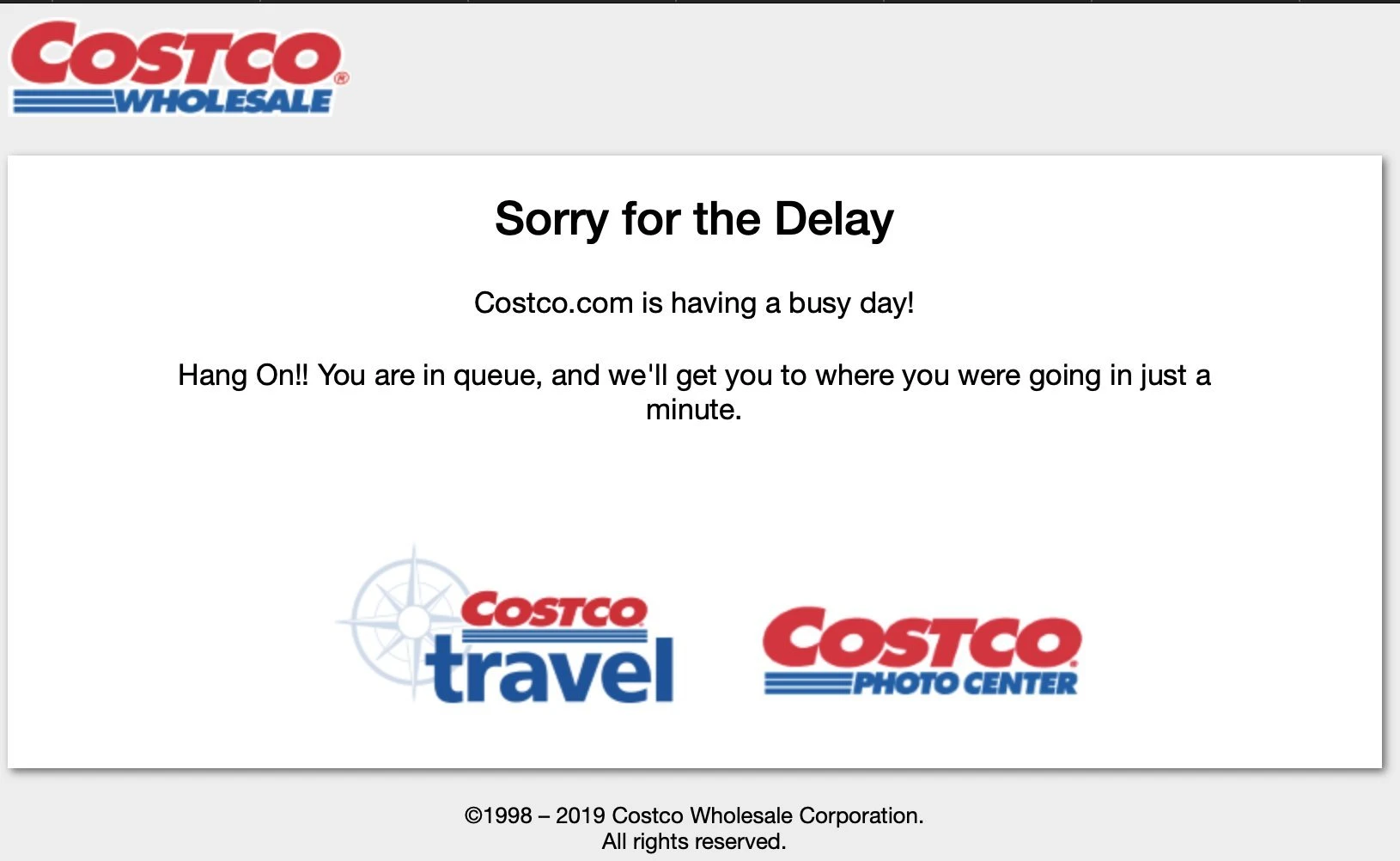 Stores that use Magento are no exception to the holiday sales crash. During Black Friday in 2019 Magento merchants lost over $1,000,000 in sales due to infrastructure underperformed and failed at traffic peak time.
How to avoid
During festive sales season traffic can be enormous; however, it is hard to precisely estimate how large it will be. You may trust that your infrastructure is prepared for the load.
The reality may be that when consumers start holiday shopping, you may fall under enormous success. Here are key characteristics that will help better handle peak loads:
Adaptability. Your infrastructure ought to have the option to quickly develop upward and increase the computing power or develop on a plane and adding new machines. Regardless of the development direction, it should happen without loss of execution or service quality. Cloud infrastructure can help you to organize such auto-scaling.

Observability. Your software and hardware ought to be configured for fast problem investigation, so that issues can be recognized and fixed quickly. Incorporate logging, and cautioning for key occasions that may happen to the infrastructure.
Experts say that your infrastructure is as strong as its weakest link. Spikes in shopping traffic can overload these weakest points, and consumers will get slow website response and loading times, errors and crashes.
Remember that:
Content delivery networks (CDN) can reduce the load on static webpages

Autoscale can be introduced only for certain elements of your infrastructure

Payment gateways can be overwhelmed by traffic surges and collapse under peak load
To prepare your Magento store for peak loads use the official Magento Performance Guidelines.
Automate checking of your Magento key store indicators with Health & Performance Monitoring Suite. It will notify you when your store slows its working speed, or sudden errors occur. It is capable of tracking changes in the store, performance, PageSpeed Score, PHP errors, JavaScript errors, Cronjobs, 404 errors.
One of the steps to increase Magento store performance, according to these guidelines is to merge JavaScript and CSS. Such a task can be solved via Mirasvit's module Google PageSpeed Optimizer. Read on the article to get details on how it can help you to optimize the store performance.
Ensure fast page loading speed
Over half of shoppers will abandon the site if a page takes more than 3 seconds to load. Almost 79% of your visitors will not give a second chance to your store if it failed to deliver a fast loading time.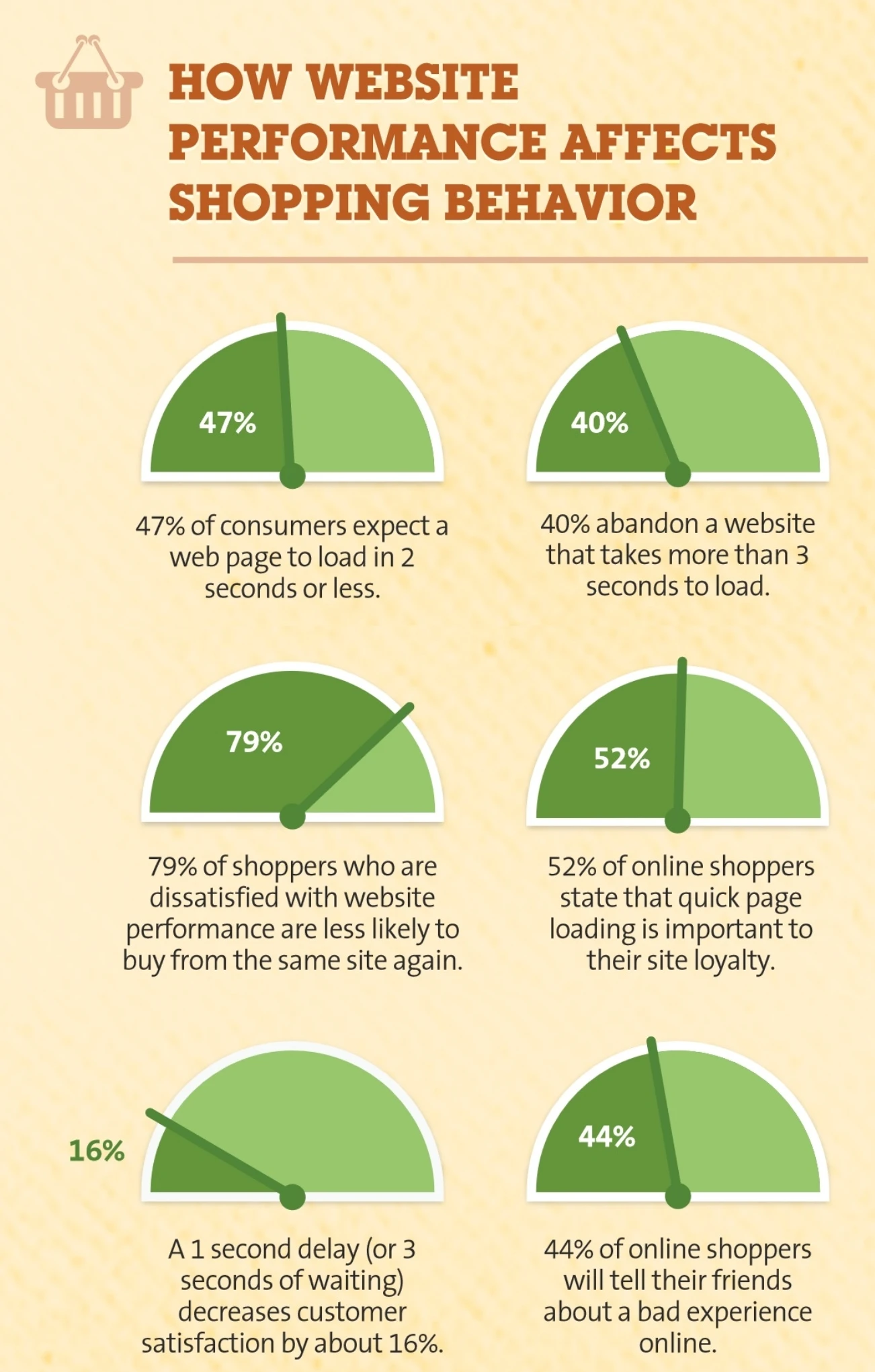 You can easily check how fast is your Magento store by using free Google's Page Speed Tool. The typical Magento installation doesn't have high scores in PageSpeed Insights, especially on mobile.
The previously mentioned module Google PageSpeed Optimizer can be a useful instrument to help you configure your Magento store to become faster.
Additionally, ensure that you are using the caching functionality on its full potential. Default Magento caching may not be enough, especially in days of festive sales when prices, product images and other data can change multiple times over a short timeframe.
This is where Full Page Cache Warmer for Magento 2 may become handy. It helps to always display the most recent version of pages, and it also automatically adds pages to the cache helping to speed up your store. Read on how to increase the page cache hit rate.
Learn your shoppers
Learning the requirements of your clients well ahead of time they start holiday shopping is the way to maximize your achievements during the festive season. When you have an unmistakable comprehension of what precisely your planned purchasers are searching for, you can get your item contributions to sync with their necessities.
Analytics is a key to get a sense of your shopper's desires and also to make your marketing campaigns several times cheaper while preserving the efficacy.
Magento offers built-in reports, however, you can enhance reporting with Advanced Reports extension. It gives you, for example, access to your KPIs from any device. You get 25+ reports of any online store needs, namely Sales by the Day of the Week, Sales by Geodata, Customers Overview, etc.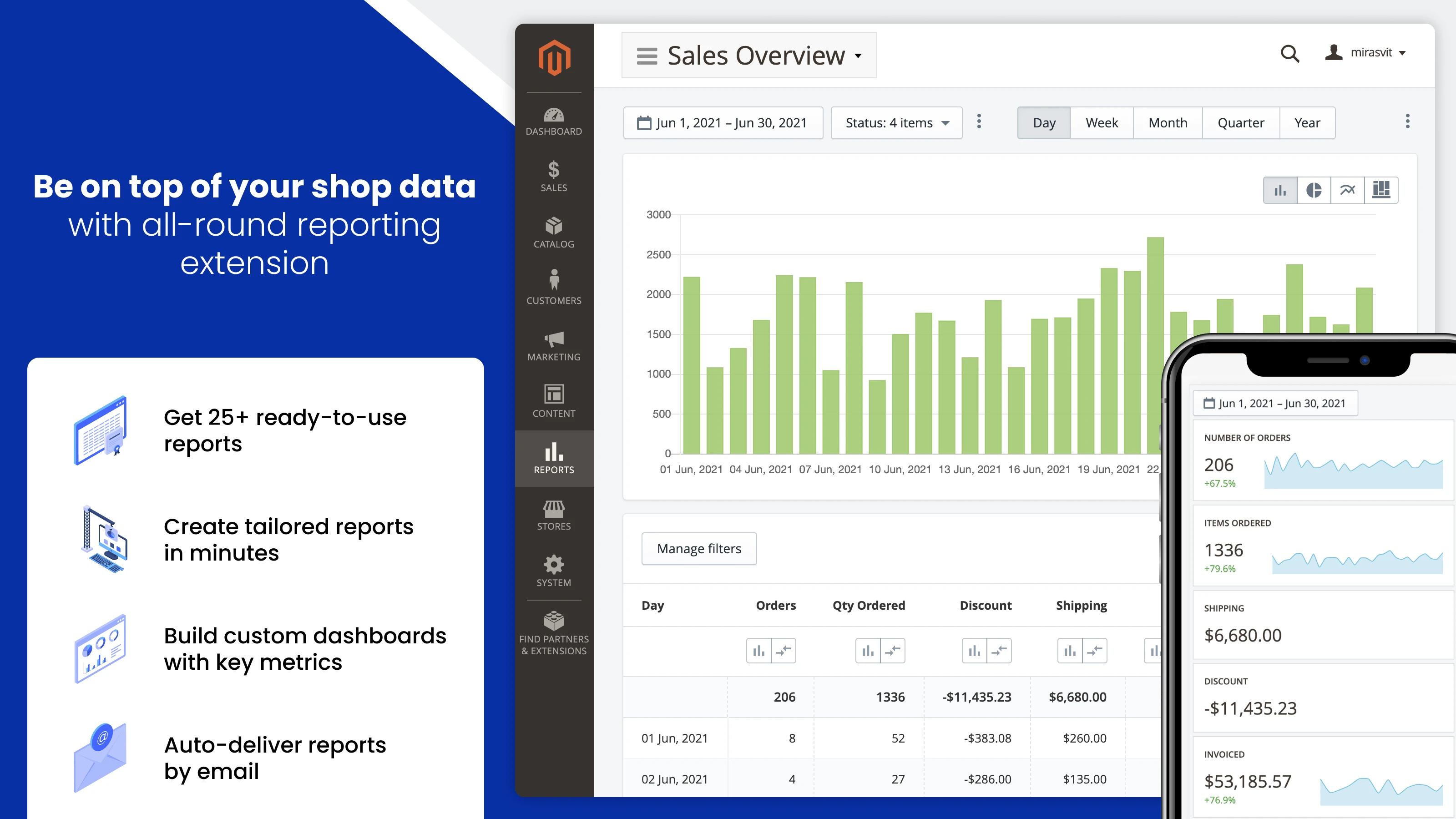 Using in-store analytics to know your customers bodes well for the task of discovering what your customers are looking for this festive season. You can get even more information by connecting to a third-party analytics service, like Google Analytics.
Basic Magento reports show an outline of occasions during some timeframe. However, they are mostly useless when you need to follow the customer's journey in your shop to understand the key reasons that lead up to either a sale or shopping cart abandonment.
Customer's in-store behavior can be tracked, when you connect your Magento store to enhanced ecommerce reports in Google Analytics:
This typically is done through embedding tracking tags into a store source code, which may require deep technical knowledge, and may complicate store support in the future.
There is a simple way to get enhanced ecommerce reports without modifying store source code. Use Google Tags to easily embed tracking tags.
Merchants that use Adobe Commerce edition of Magento can simply configure tags in the store backend. Stores on Magento Open Source can utilize Google Tag Manager extension.
You can utilize these bits of knowledge you get from analytics to redesign your store, modify the product catalog, offer new deals, or plan product categories to suit the necessities of your clients.
Make your store more shopper friendly
Consumers expect that a shop will help them during the buying process, when online stores are overflowed with holiday offers. Customers may additionally have confusion in shopping process details, they may have doubts regarding the product, etc.
Adding live chat might increase conversions up to 20%. Getting answers on questions in real time while shopping is considered by 44% of respondents a most important feature of a website.
Users of live chat tend to spend 60% more per purchase. A talk with a store's staff on live chat 2.8 times increases the probability of customers end up buying the item. Almost 38% of customers say they purchased after communicating on live chat.
The reasoning behind customer's love of live chat is that it is the fastest way to get answers. That is why using live chat brings customers the most satisfaction: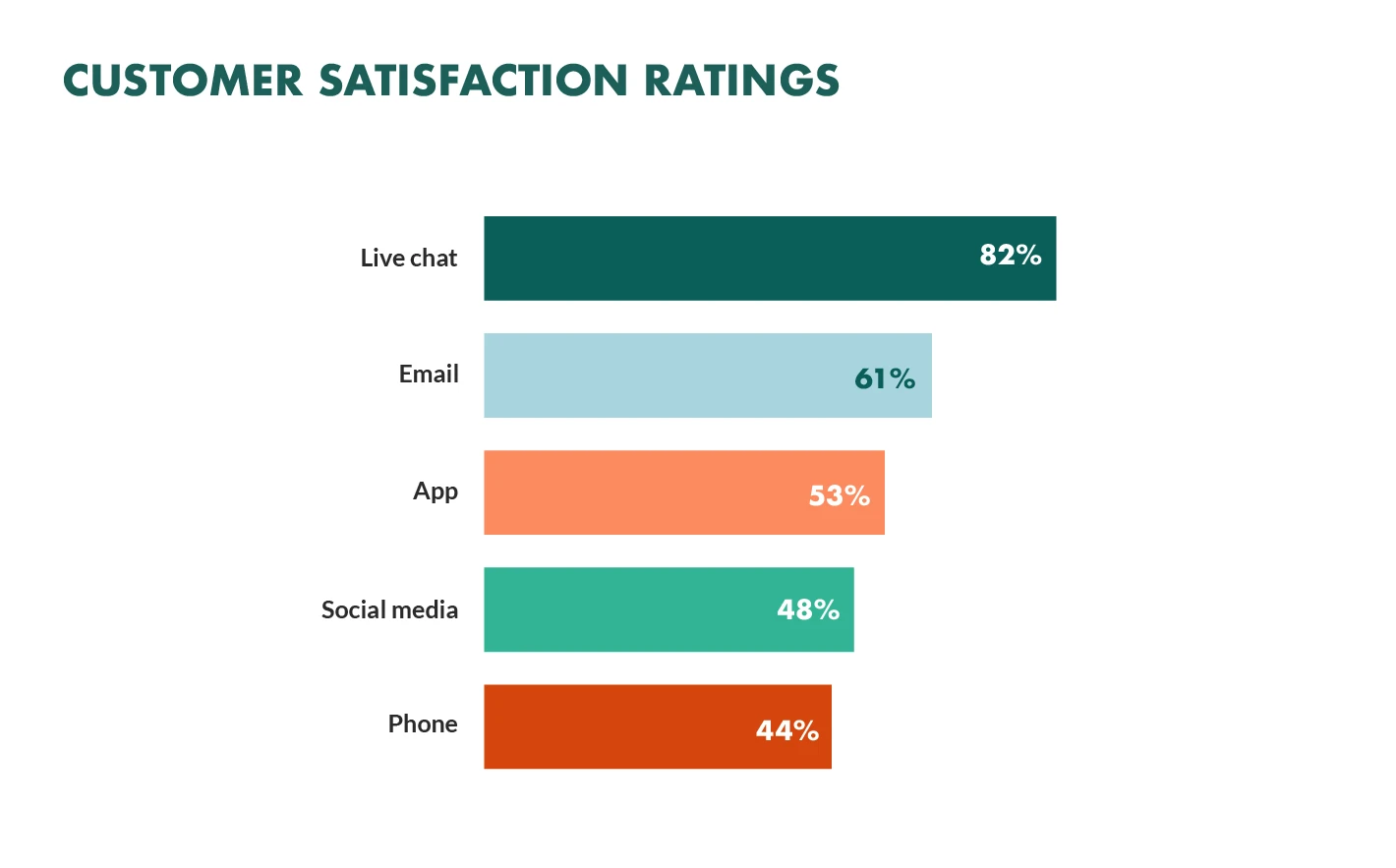 You should consider installing a live chat in your store on the holiday season, at least during peak sales days. Magento Marketplace offers several live chat extensions, with some of them will cost you zero dollars to purchase and are free to use during the trial period.
Since the number of tickets during the festive season rises up to 67%, you can try to ease the support team workload by preparing answers to popular customer questions regarding purchasing process.
Availability of canned responses will significantly decrease the response time and eventually, it will level up customer satisfaction.
Keep an eye on inventory
When shopping online more than 65% of clients will delete the item or drop their whole order if they see the out-of-stock sign.
The root for the out-of-stock situation can be poor inventory management. The business may simply not have the tools to track inventory in real time and forecast future demand.
At the point when a business needs to scramble to satisfy orders in out-of-stock situations where items must be ordered and delivered on special conditions, it causes a conveyance costs surge that may annihilate the store revenue.
Magento 2 stores can enhance their inventory management with a simple extension Inventory Planner. It takes no prior configuration to start automatic tracking of the inventory.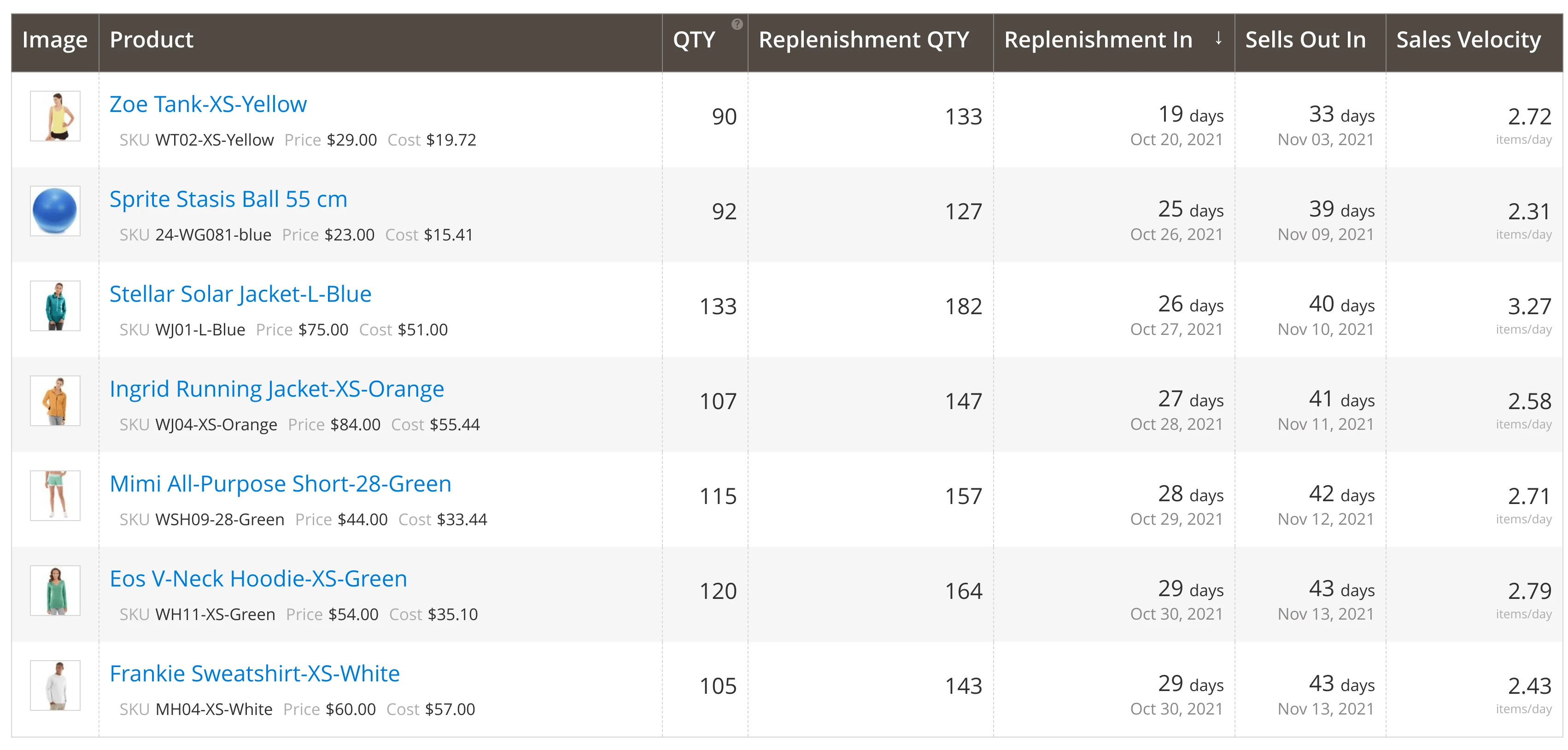 The extension gauges when and how many items will require restocking. Additionally, it shows merchandise that has low sales and is overstocked.
The Inventory Planner refreshes its forecasts almost in the same moment after the inventory information changes since it uses no external services. It just requires the data on stock retrieved from the database of your Magento store. You'll definitely get the most recent reports in the backend of your store.
Summary
This year vows to bring a major increase in online shopping deals, and now is the right moment to set up your eCommerce enterprise for the 2021 holiday season. Devote some time and assets to prepare for spikes of shopping activity.
Arranging and putting together the hassle-free shopping experience for an eCommerce site isn't that difficult. Yet mislook a thing, and the site can overturn down from the peak sales and profits to financial and reputational losses.
Follow the tips this article depicts to ensure you are ready to make the increased amount of sales you count on and get higher income this shopping season.
You also may read additional tips on preparing for holiday sales in Magento blog.