And these are not simply words, let?s have a look at some facts:
Forrester Research has shown that the majority of the customers expect a page loading time of maximum 2 seconds; if this is not how your Magento website functions, then up to 50% of visitors will leave the page.
Aberdeen Research proved that a delay in one second leads to the decrease in conversions by 7%.
Gomez and Equation Research states that up to 75% of the customers admit that they would go to your competitor's website, when peak traffic causes slow website performance.
Here is a more precise look at the problem. It is simple, if a customer cannot find what he came for, he will leave and do not forget, he wants to find the product/service as soon as possible. While in the real shops customers wait for up to 15 minutes in a line, the maximum waiting time of every 4th online shopper is as little as 2,5 seconds and with time their patience levels are decreasing even more.
If this does not seem like an important reason to speed up Magento website, consider this: according to Google research, the number of searches is reduced by 8 million per day for every 4/10th of a second that your search results are slowed.
Do not believe if anyone tells you that you can take care of website speed later, as it is not as important as some other aspects. You are losing way more customers every minute than you imagine.
80% of the online shoppers who came across your "low-speed website" are, most likely, not coming back anytime soon. As we have already stated, seconds do matter and as little as 1 second delay can decrease your customer satisfaction by 16%.
Have a look at the relationship between page loading time and conversion rate: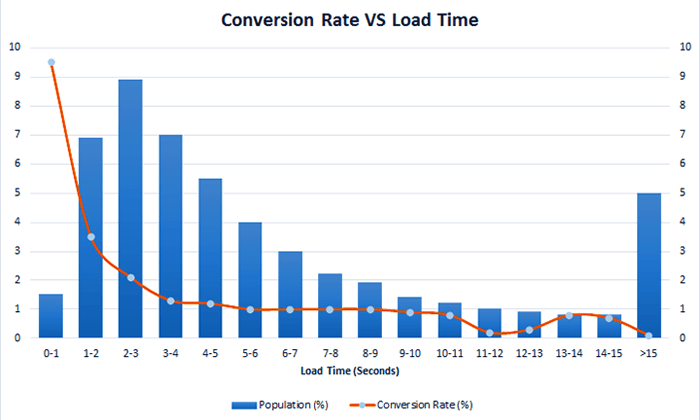 So, what is it exactly that is so affected by the speed of the website?
CONVERSION
Whatever it is (great interface, to-the-point privacy policies, best offers, etc) that attracted your customers, they traveled a certain path to get to your Magento site and shortening that travel even by milliseconds can increase your conversion rate dramatically!
The page load speed on your website greatly affects the customer behavior at your e-Commerce and business accordingly. If the page loads too slowly, then you should know that majority of the visitors will just close the page and go to your competitors.
On the contrary to that, a fast website will immediately induce the visitors into everything that you have to offer. A research has show that one out of every 5 visitors is not buying anything if the page with the shopping bag loads too long. Cutting that time by 1 second can increase the conversion rate by as much as 0,04% and for a normal online store that means more than twice the sales!
Remember, the competition is vital! Compare your page load time to that of your competitor's; if you have an advantage of 250 milliseconds, congratulations, your customer is, most definitely, not going anywhere. 
USABILITY
An interface with the reacting speed of 0,1 second is perceived as an immediate and natural response to the human eye. Usually, the problem with perception is that loading time for the customer seems 15% longer than it actually is.
A delay of one second is enough to interrupt the free flow of visitor's thoughts, even if he is expecting a certain holdup. A 10 second glitch is already critical, as such a long wait leads to customers being distracted from the interface in search of something more interesting and productive thing to do while loading.
SEO
Search Engines pay extreme attention to the page load speed during optimization, because they feel the reliance of the users for the quality of their search. 
By displaying fast websites ahead of the slow ones, search engines are performing their main task, increasing the visitor satisfaction with the provided results. Thus, it is really difficult to overestimate the influence of the speed of the online store on the conversion and therefore its success.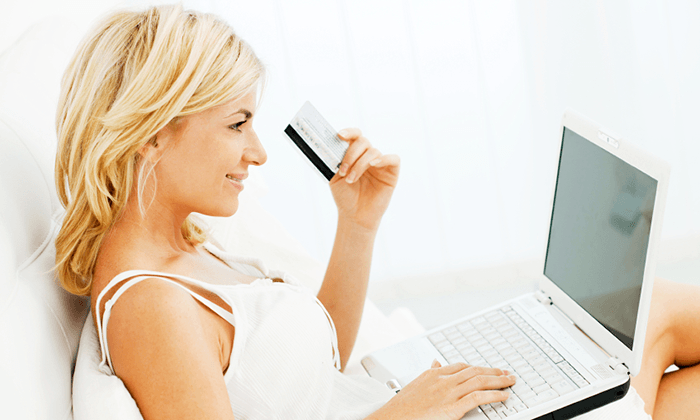 Solution – I understand the importance of Magento website speed, what do I do now?
If this is the question that you are asking yourself after being shocked by all the numbers and figures mentioned above than here is what we suggest:
Full Page Cache is a Magento extension that will help you solve all of these problems with ease. Full Page Cache significantly increases the page load speed for your Magento website, reduces the load on the server and database and improves the ranking in search engines.
Full Page Cache ? is the best solution for speeding up Magento online store. During the development of Full Page Cache, developers have investigated factors that affect the page load speed; have combined them and transformed into a specific installation.
That is how we got a set of options and configurations that we have implemented in our module to ensure maximum performance for your Magento website! 
More facts form major companies that provide us with rather essential figures!
Major Ecommerce websites, like Google, Facebook, Bing, etc know exactly how important the website performance is and they share the results of their studies and experiments.
Let us start with Google, in 2012 their experiment showed that increasing search results from 10 to 30 resulted in decreasing revenue and traffic by 20%; the reason behind this was that the page took half a second longer to load.
One of the recent studies by Walmart demonstrated that the conversion can be increased by 2% per every second of website speed improvement.
Here is a more detailed relationship between page load time and conversion rates:
As for the research conducted by Amazon, in 2011, it showed that the sales will be decreased by 1% for every 100 milliseconds delay on the website. This means that Amazon will lose 10% of revenue for every second of latency!
Similar studies have been conducted by Facebook and Bing and the conclusion was the same: fractions of second can have enormous influence on large websites and their conversion rates.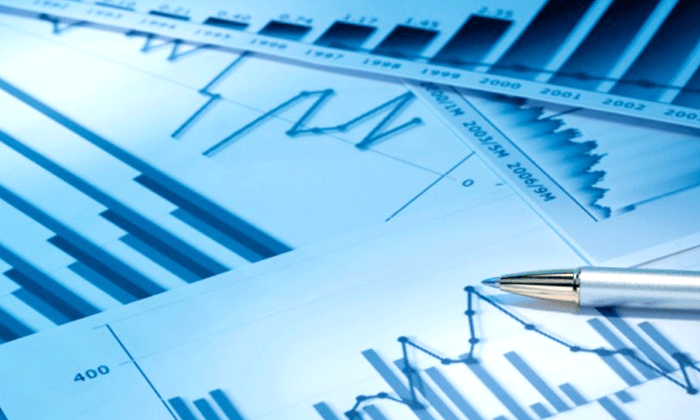 Many potentially great websites have failed simply due to the fact that the digital marketers overlook the huge importance of the website speed and its performance. They focus all their attention on content, aesthetics, social media and other details while completely ignoring one of the most significant aspects.
Do not be one of those who let milliseconds ruin their whole business. Be the winner ? take an action now, make your Magento website the fastest on the market with Full Page Cache extension that helps you to generate a revenue significantly.