Having a help desk team is a great decision for every eCommerce. The team provides the clients with whatever support or information they might need regarding the company's products or services. Their main purpose is to troubleshoot such problems and guide customers throughout their online shopping experience. A help desk team usually uses channels like websites, emails, online chats, toll-free numbers and instant messaging for providing support.
A proper help desk team will definitely put you a step ahead of your competitors on the market, but a quality Knowledge Base where your customers will be able to find everything related to the products is what is going to truly boost your business. Here are some facts and statistics to help online merchants understand the importance of informative database for achieving success:
According to Forrester Research, 22% of consumers learned about the last product they purchased via the internet.
eConsultancy research showed that 44% of consumers always research products online before purchasing it in-store.
In this article, i will discuss what benefits a proper Magento extension can bring to both customers and merchants.
So, how can online merchants use our customer service extensions to provide better customer service and reduce workload on the helpdesk team?
First of all, you should identify your primary goal and that is ? helping customer find all the necessary information in order to make a confident purchase in your store. This can be done by pointing them to instant and easy-to-manage, fully-independent support resource or providing them with fast solutions through direct contact.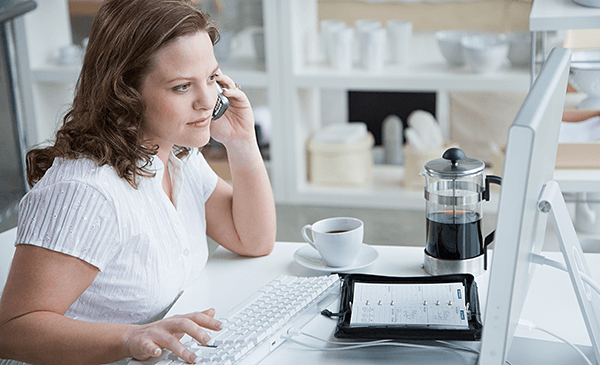 What is in it for the customers?
Some customers prefer to avoid contacting the help desk team for every small detail and would rather self-service the solutions to their problems. Others, on the contrary, prefer personalized communication experience with assistance from the help desk team. Well, it is no big problem as Mirasvit provides certain extensions to fit all types of customers' preferences.
Support service extensions can help online merchants with creating a complete and easy-to-navigate directory, while others can guide eCommerce runners through establishing reliable and long-term relations with the potential customers by providing them with the possibility to ask questions regarding any product or service. As a result, whatever preferences your customer has, he will be satisfied with the variety of options for the customer service.
Main benefits for customers include:
The Search solutions allows them to find any information topic in no time.
The Search solutions facilitates the search with the help of specified tags.
Ability to sort articles by date and rating.
Ability to Search articles by content or title.
Ability to group solutions into specific topics and sub-topics to facilitate easier search.
Customers can get solutions to common problems 24?7.
Ranking system. Every customer can rate the usefulness of question or answer.
What is in it for the merchants?
Keeping the information on products, terms and conditions of work or possible problems solving organized has never been easier. Such extensions can help you collect, organize and systemize everything in one single place. The support resources can be later divided into articles, categories, sections, etc depending on what kind of answer the client is looking for: direct, expanded, short, etc…
It does not happen often that a customer is experiencing a problem that someone else has not already faced before. Therefore, there is no need for constant reinventing of the answers and solution to one and the same issue. A quality database will keep these solutions organized and they will be at the customers and help desk teams fingertips in the case of need in less than a second.
Also, the fact that some employees leave from time to time is inevitable. This might lead to the loss of the knowledge and information. Database will keep everything in the office, no matter who comes or who goes.
Main benefits for the merchants:
Reduce the workload on your administration team.
Easy to navigate and manage.
Reduced support time and improved customer service.
Ability to create a category tree, more abilities for systematization and grouping the information.
Ability to rate an article, chance to constantly improve the quality of the information.
Ability to set up meta data for categories and articles.
The ability to set up dynamic titles and Meta title, descriptions, and H1 title templates using variables.
The ability to set up and customize an email templates messages via backend.
The ability to disable a private questions posting and permission to post only public questions Ability to disable questions ratings.
The ability to send auto-reply answer.
Easy notification system. You will receive the notification on email as only a new question will appear, giving you opportunity to respond to queries as soon as possible.
SEO-friendly URL pages with answers.

 Customers always have many questions!
An eCommerce website that has a page with questions and answers regarding their products has a huge perspective of increasing the loyalty of the old and potential customers. A page with questions about the products will be updated constantly with the recent questions and answers. As a result, the search engines will be indexing and ranking those pages much better than the ones with the static content. Such page will also attract a great number of new visitors via organic search, who are looking for the answers regarding specific products. These visitors are your potential customers, as they are most probably looking for a better deals on specific product.
Therefore, providing the possibility to ask Product Questions in your store means that you have found brilliant and very simple way to establish a reliable relations with your potential customers.
By providing customers with all the possible information on every products, merchants can gain trust and increase their sales.
In addition, creating user-generating content is extremely beneficial.
Oh, and by the way, no specific knowledge is required for navigating through such extensions; it can all be done intuitively, without any prior experience in the similar niche.
In addition to all these benefits for the both sides, customers and merchants, let us have a look at some more facts and stats regarding the importance of the quality support service:
Forrester research ? 42% of service agents are unable to efficiently solve customer problems due to systems failures, complicated user interfaces, and multiple applications.
Forrester research ? 45% of US consumers will abandon an online transaction if their problems are not addressed quickly.
2013 Global Customer Service Barometer research ? 26% of buyers have experienced being transferred from one agent to another without any resolution of their issue.
Nielsen-McKinsey research? 33% of consumers would recommend a company with quick, but ineffective customer support service.
Nielsen-McKinsey research ? 17% of consumers would recommend a company that provides a slow, but effective solution.
2013 Global Customer Service Barometer research ? Customers are twice more likely to share their negative customer service experience than the positive one.
Parature reseach ? 12 positive customer experiences equals to one negative experience.
eConsultancy research ? Clients prefer assistance over the following channels: Phone (61%), email (60%), Live Chat (57%), online knowledge base (51%), "click-to-call" support automation (34%).
Defaqto Research ? 55% of consumers are willing to pay more for a better customer service.
McKinsey research ? 70% of shopping experiences are based on how the client feels they are being treated.
Customers expect a lot from the online retailers.The bar is high! 
These statistics show exactly how important it is to provide customers with the quality support service of all kinds and proper extensions are the best way to make sure that you and your eStore are on the right track.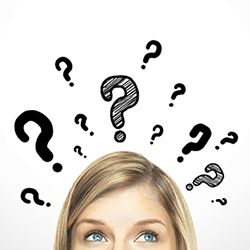 Mirasvit offers extensions that basically address all of these points. You can be assured that an eCommerce platform with extensions Knowledge Base, Product Questions and Help Desk MX will meet every client's needs when it comes to the customer support. Knowledge Base will take care of providing an improved service and reducing the workload on the helpdesk team, while Product Questions will help you establish a long-term relations with your potential clients by offering them the possibility of asking questions about any product. Help Desk MX will allow every customer to submit support request in the most suitable manner.
The fact is that the overall productivity of the eCommerce is greatly affected and improved by the effective sharing of the knowledge with the visitors and customers.