So, here it is, Tuinmeubelen: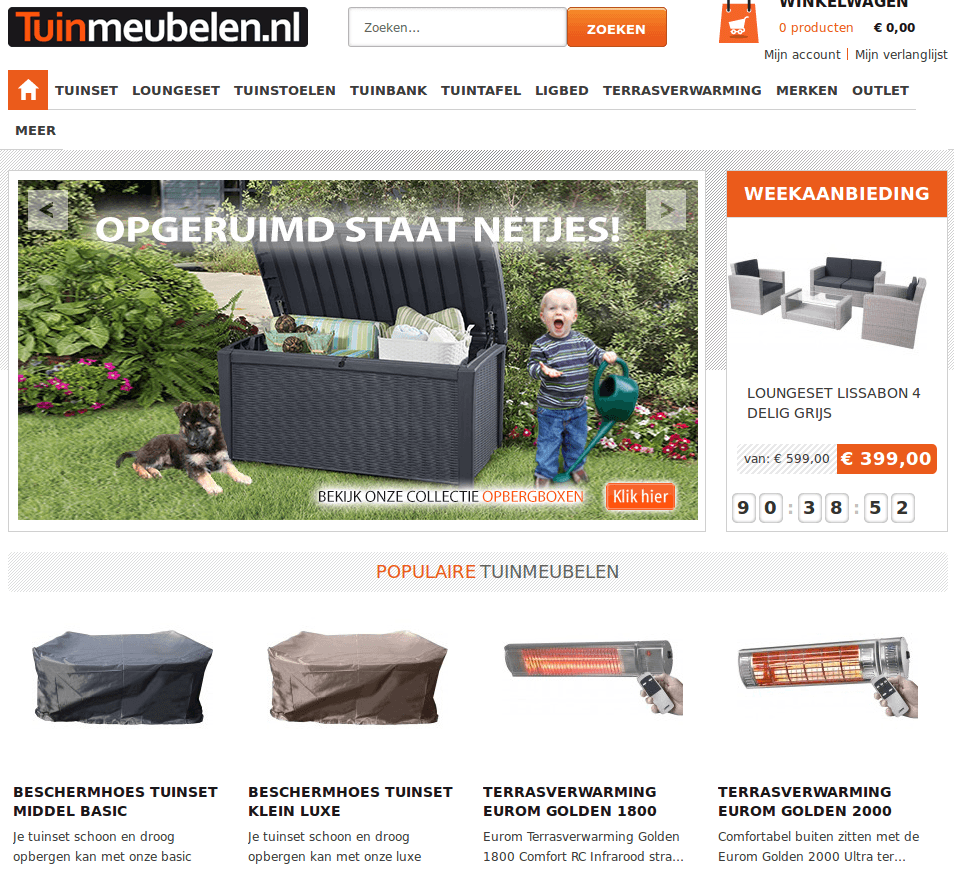 Tuinmeubelen is Dutch-language website which is selling outdoor furniture.
We will start with showing the issues Tuinmeubelen had on the list for our the extension to solve:
search results relevance;
enable categories search;
misspelling correction.
In this case-study, we will move from issue to issue, showing how we are customizing Sphinx Search Ultimate to solve those issues above.
Search Results Relevance
A set of settings allows Sphinx Search Ultimate to make the user experience more smooth, saving time on scrolling through the pages of irrelevant results. Here you can see the screenshot on how the results were different after Sphinx Search Ultimate was installed: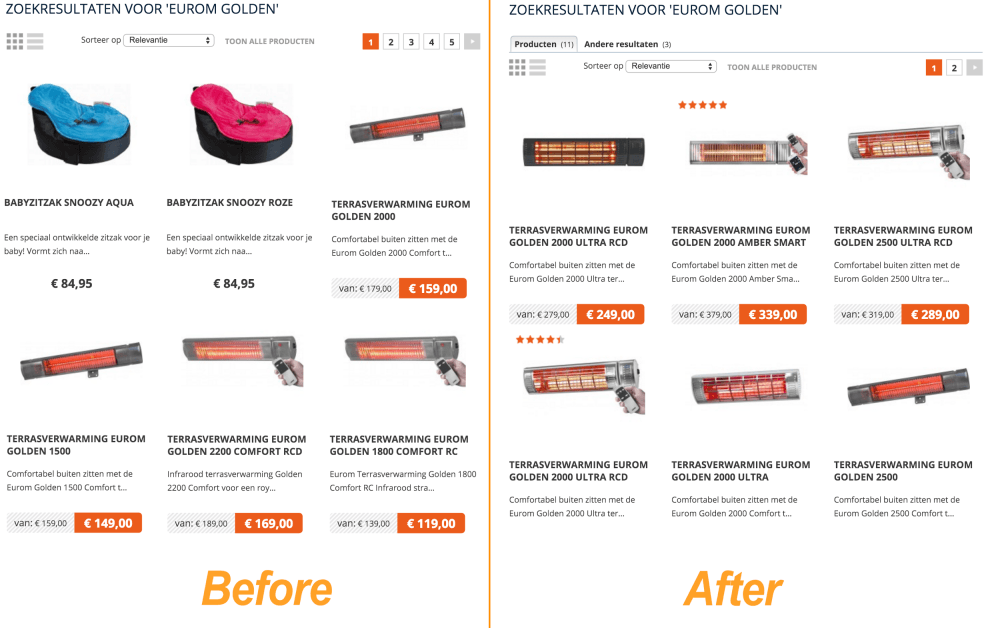 As you can see above, the number of pages decreased, the search excluded the unrelated goods from search results.
Different Types Of Content Search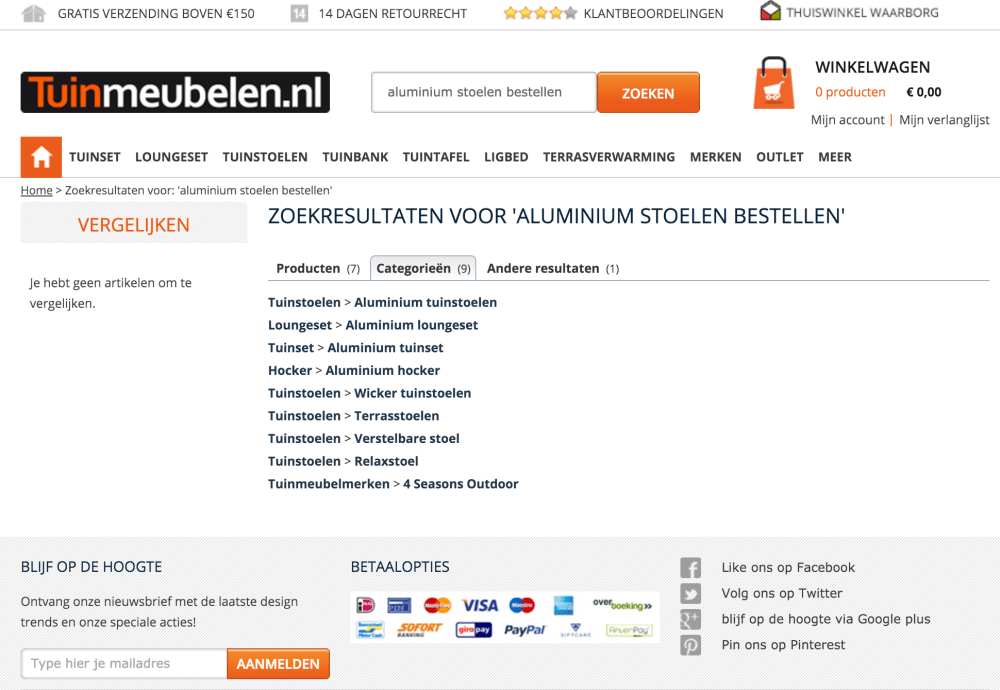 As you can see from the screenshot, the user can choose whether it was a category that he was searching for or the product. Each online store has tons of information and proper navigation through it is a must nowadays.
Misspelling correction
Typos are common thing but it damages search results severely in case you don't have any software to correct it. Sphinx Search Ultimate has several built-in features that help the customer to find the product he wants to buy even if the customer is unsure how to type it correctly.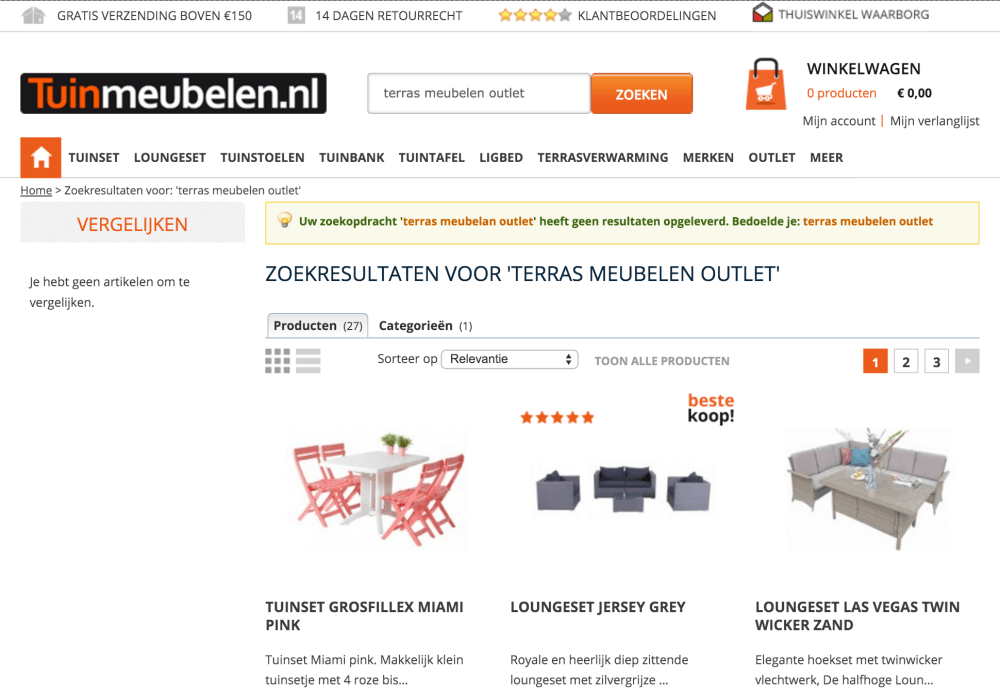 The extension uses Sphinx Search Engine – an open source search engine that significantly improves the relevance (quality) and the speed of search. The perk we would like to outline about this extension is the instant drop down of search results.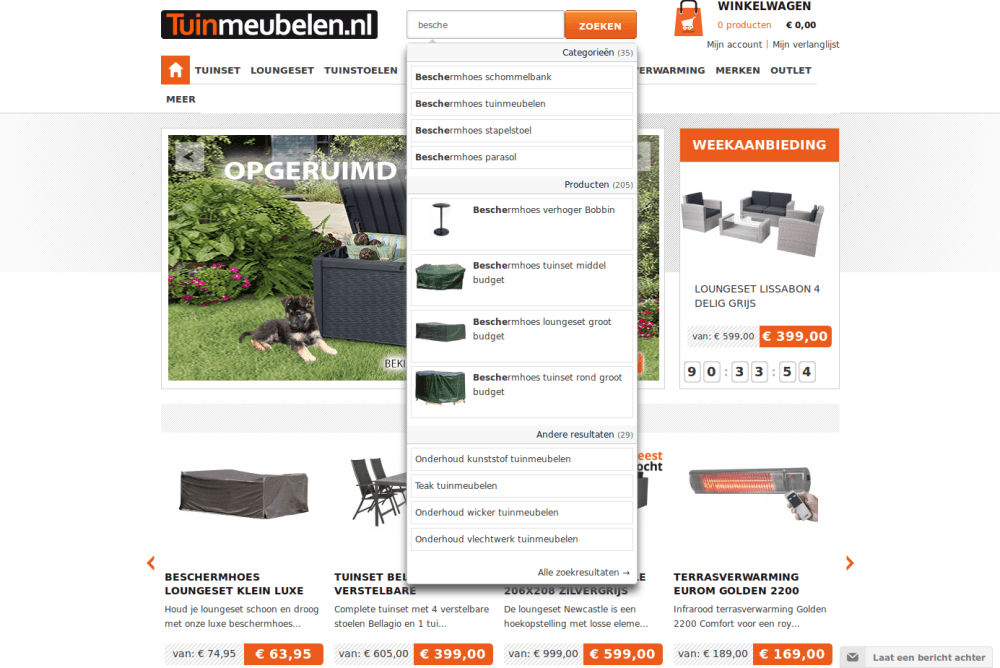 As you see, the extension allows customers to have an overview of results in prior to searching, which improves user experience significantly.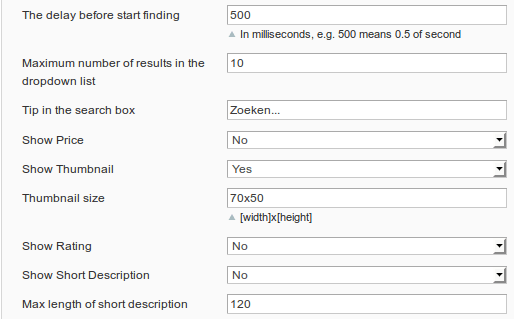 At the back-end store has a possibility to customize the results of drop down search according to its needs.
Ron kindly agreed to write a couple of words about extension:
Right from the start it has shown a tremendous improvement to our previous (standard Magento) search functionality. The standard search functionality, as probably widely known, does not really function that well. We had several issues concerning this. Now I believe these issues have been resolved with this new Sphinx Search Ultimate extension of Mirasvit. Right from the start the improvements are easily noticeable. The right results actually show up for once in clean order (by own preference editable). Since we just installed this extension for now I can say that most basic functions can be edited by changing settings in the back-end of Magento to our wishes. A few design adjustments still have to be made through editing template files but for now it all seems to be working out well.
Follow the link to see other reviews: https://mirasvit.com/magento-extensions/sphinx-search-ultimate.html
Thank you for investing your time into reading our case-study. We are always open towards any enquiries about our products, so feel free to comment.