Due to such popularity of our SEO module we are happy to announce that we are launching our campaign with Promodo advertising agency.
But, first let us tell you just a bit about the module itself:
An extension provides merchants with complete control over the SEO of their online store. It allows them to optimize their eСommerce based on the requirements of today's search engines. Canonical links, friendly URLs, site maps, re-linking and all the other features offered by this extension will greatly improve the performance of any online store in the search engines like Google, Yahoo, Bing, etc.
The extension is especially profitable for the search engine optimization of the stores with a large catalog of products. The Advanced SEO Suite allows online merchants to optimize the specific categories and product groups for specific search terms, creating the pattern that can lead them to the top of search engines and much more.
Here is a list of some of the major features of the Advanced SEO Suite:
Optimization for specific search phrases on the template
Templates can use different variables
Ability to set unique Meta tags, H1 heading, search engine description for any page of your store
Product URL Key Templates
Single product URL for whole store
Friendly URLs for product images
Correct Canonical links
Ability to set Cross Domain Canonical URL
Paging optimization
Ability to show all links of the store in single sitemap page
Ability to split sitemap on few pages
Creates the correct Google Sitemap
Ability to add all products pictures to the site map
SEO-friendly URLs for images in the sitemap
Custom images size
Google Rich Snippets and Opengraph support
Automatic creation of Internal crosslinks
Robots.txt Editor
How to get a free Marketing Audit of your Magento Store?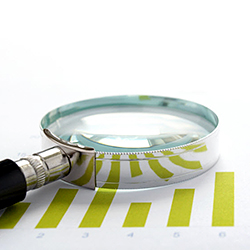 Now that you are familiar with our module, let us tell you about our promo campaign with Promodo that we are so excited about. The rules for the campaign are quite simple. Every customer who will purchase our SEO extension in our store will get a free Marketing Audit of your Magento store. Once a customer makes a purchase, he will receive the link together with the receipt.
What is free Marketing Audit of your Magento Store?
Utilize a free personalized 15-25 minute Webinar from Promodo Google certified experts. From this audit you will learn the following:
What hampers your site's conversion rate;
How to fix SEO blunders that you have;
What else can be done for your store with the help of a PPC campaign;
How to run your own DIY audit of your Website's health;
Multi-channel marketing strategies you are missing;
Some quick fixes you can implement on your site right now.
We are thrilled to see your online store bloom with the help of our extension and the secrets that you will learn from our audit.