What is Knowledge Base ?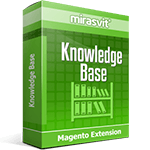 Knowledge Base ? is the best way to provide an improved service to your customers and reduce workload on your help desk team. Point your customers with questions to instant service resource so they can find all the necessary information to make a confident purchase in your store.
Knowledge base offers the following features for easy knowledge management:
Ability to create a category tree, therefore you have more abilities for systematization and grouping the information.
The Search solutions allows you to find and allocate any information topic very quickly.
Search solutions with the help of specified tags facilitates the search for the customer.
Ability to sort articles by date and rating.
Ability to Search articles by content or title.
Ability to group solutions into specific topics and sub-topics to facilitate easier search.
Ability to rate an article. Every customer can easily rate an article; therefore, it helps to constantly improve the quality of information in the knowledge base.
WYSIWYG editor for writing articles. Ability to add authorship for articles.
Ability to set up meta data for categories and articles.
All the direct links are SEO friendly, therefore, all Knowledge Base articles are well indexed and ranked in Google?s search results.
Ability to customize the basic Knowledge Base URL (for example, you can customize it into http://example.com/help-center)
What is Product Questions?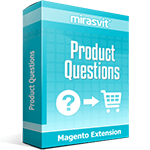 Product Questions ? is absolutely brilliant way to establish a reliable relations with your potential customers providing them the possibility to ask questions about any product in your store.
An extension offers the following features for customers:
Possibility for visitors and customers to ask questions about any product.
Visibility ? a perfect ability to set up the permission to view questions (privately or give the permission to display them for everyone). This ability allows your customers to ask questions privately; therefore, the question and the answer will be visible only to that person who asked the question.
Ranking system. Every customer can rate the usefulness of question or answer.
Ability to sort questions by date or rating
As only your customer will ask the question, he will receive the confirmation via email, that it was received.
As only the answer will be provided to your customer, he will be notified by email. Therefore, every customer can be sure, that he will not miss the respond on his question.
To discover more follow Demo Links: 1 Frontend Demo 2 Backend Demo
A new version of Advanced Product Feeds 1.1.2 12.02.14 has just been released.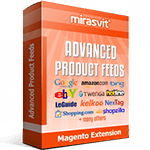 Advanced Product Feeds? Publication of your products in the comparison shopping engines will allow you to attract more new buyers to your store. This extension allows you to automatically generate the feed with products for all common comparison shopping engines (Google Product Search, Shopping.com, Nextag.com, Twenga.co.uk, etc.).
What's new?
Added the ability to receive an email notification after successful / unsuccessful feed generation, successful / not successful upload feed via FTP.
Added ability to upload only new products, it means that you can upload Items that were not uploaded during last unloading.
Added a fast interface to upload goods in the list of selected products.
To discover more follow Demo Links: 1 Backend Demo
A new version of Full Page Cache 1.0.1 07.02.2014 has just been released.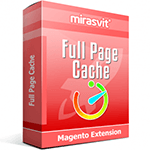 Full Page Cache  ? is the best solution for Magento store that significantly speeds up page load time, reduces the load on the server, improves website ranking and remarkably increases sales conversion. An extension that directly affects sales conversion and successfully generate the revenue.
What's new?
The new version significantly improved Dynamic Blocks. Full support of hole punch for any hole punch blocks.
Added ability to specify which module pages are necessary to be cached. Changed a working logic of crawler (a crawler is a bot that browses pages and cache them) A crawler browses only not cached pages, therefore it speeding up the work.
A crawler ranks pages with high attendance, therefore it keeps popular pages in the cache constantly.
Added a graph of average speed of a store response for the request (cache hit / miss).
To discover more follow Demo Links: 1 Frontend Demo 2 Backend Demo
Why do you need to Update extensions? An extension update is essential, especially for those who care to keep their online store up-to-date with better performance and new functions and features.