Email marketing helps you to promote your products and services by actively using your customers emails. It's not spam, as you may have thought because you get that without your consent. In email marketing your client willingly provides you with his contact information, subscribes to you with an option to unsubscribe at will.
Email marketing is the cheapest marketing tool and is the most effective one within e-commerce. Provided you have a good strategy, you can multiply your sales in several times.
The first step towards building a successful relationships with your clients will be a regular personalized communication. For instance, greet them on their birthday or any other holidays. By sending an interesting and relevant information to your clients, such as information about a product they can buy in addition to the ones they've already bought (e.g. phone accessories); information about discounts and all the planned events, news about innovations to your industry and other stuff.
[caption id="attachment_790" align="aligncenter" width="584"]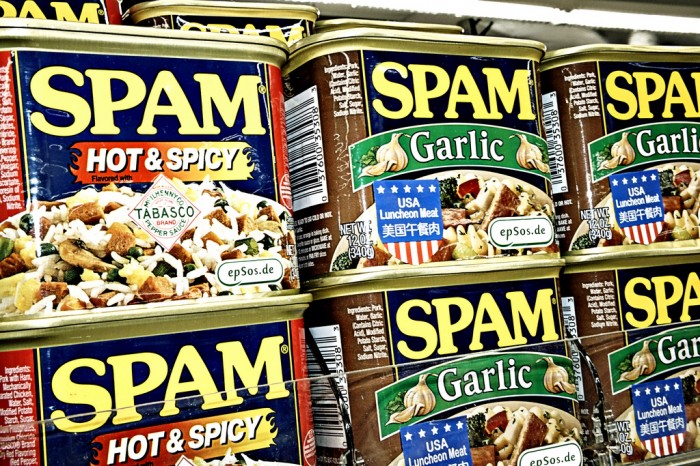 Spam by epSos.de, on Flickr[/caption]
All that can increase their interest in your shop significantly. It will not only positively affect your sales but will also raise the level of customers trust and involve them into the process of communication with your e-store. You do know that making one-time sale is less the purpose of any business than finding the proper approach to the client. It's important to earn their trust, involve them with the buying process and turn them into a grateful regular customer who will spread information about your products and your shop for free.
Have a look at some of the facts acquired during some market analysis:
Research shows that loyal customers are easier to motivate to up-sell and to cross-sell. Remember that 20% of your customers bring you 80% of your profit. That's exactly why building loyalty and increasing percentage of involved buyers is of such great value for your store;
Research shows that the clients' loyalty protects your business from price competitions – even if your product rises in price comparing to your rivals, your loyal client will remain with you at all times.
Let's turn to the experience of world's leaders in e-commerce. The results brightly demonstrate how, using such a tool as email cleverly, you can achieve unprecedented success in winning your clients' loyalty and active increase in sales.
Jeff Bezos the founder of Amazon was able to build the most profitable and successful enterprise because of the fact that each move in his company is client-oriented. What can we learn from his example?
Trace your clients' interests. If a client visited sections of the store that are interesting to him, he must receive a letter about products that might be of interest to him.
View your email as a logical extension of your store. The widgets from your email should look exactly like the ones from your site to create a sense of continuity that affects the client's impression really well.
Use queue for sending letters. Test for desirable frequency of letter-receiving for your client.
Make life as easy as you can for your customers by thinking for them. Doesn't matter which letter your client receives, which link he uses to enter your site, he has to have easy access to his cart without having to authorize twice.
Inspired by such simple and working ideas an email marketing  has been developing continuously. Currently, a new trend in marketing is getting more and more popular – tracking your customer's behavior in order to create a targeted proposal.
[caption id="attachment_792" align="aligncenter" width="640"]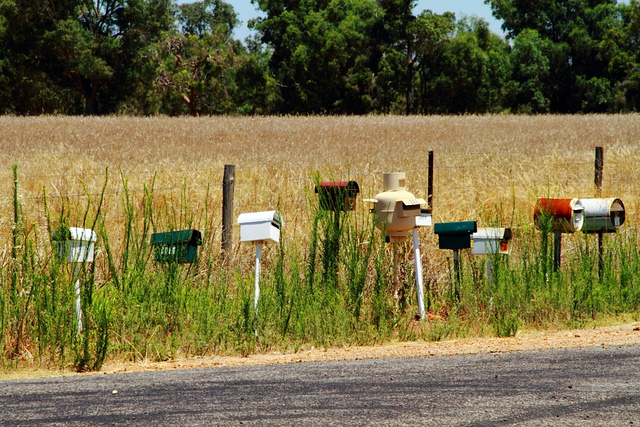 Mail Box Row by Bill D, on Flickr[/caption]
Let's look at the example of Trigger Emails and how do they work. So, your client has made a purchase at your store. He will immediately receive a first trigger email confirming his purchase and showing specifics (name of the item, price, delivery period etc.). In some time after the purchase, your client gets an another email asking him if he wishes to buy such and such accompanying products for the one he previously purchased etc.
With the help of Trigger Emails one can increase loyalty of your clients significantly, as well as your store's profit. Let's see which types of trigger emails are more popular and why.
A greeting email. A great opportunity to set a personal bond with your client. By subscribing to your emails your customer expects that you will be able to interest him in your store, your services and other particularities. Provide him with full info about your store's work, your products, the frequency of refreshment of your product range and mailing frequency. Set your customer to expect your emails.
Reminding them about a next purchase. Some customers tend to buy the same product regularly (if they constantly need expense material for example). Give your customers the opportunity to see what they are buying and remind them if necessary that they might need to order it again. This increases potential profit and wins the customer's grace.
Birthday emails or special occasion emails. By sending those, you personalize your approach to your customer and grow your client's trust for your store. That in turn leads to your sales. As research shows, people in festive mood are more prepared to spend money on goods while more actively spread word of their discoveries in web stores.
Reminding of the postponed purchase. Sometimes a client may forget about a product after putting it into ones cart during an on line shopping session. There could be different reasons for this. Reminding them of the unfinished purchases you might gain some extra orders.
Service notifications. It is an another form of trigger emails that is generated automatically after making a purchase on line. It also provides you with an ability to set and maintain firm interaction with your customer and encourage them for new and new purchases.
Automatic notifications must be a part of the marketing strategy of every e-store. They allow you to make propositions that are important for the client in real time, allowing the customer to realize how important they are to you. By gradually tuning up this communication channel, you are definitely building up your customer's loyalty and turning them into a messenger for your brand. Use the abilities of all the trigger emails in your business and soon you'll be able to experience the results.
If your e-store based on Magento platform, you probably already have checked out  the performance of the platform on e-commerce. The fact that Magento Developer Company was bought by E-bay says about promising nature of this platform. Regrettably, sending trigger emails tool has been performed very poor by default on Magento. But the platform has an open source code which allows you to customize it. As a result, you are able to add a lot of helpful and useful features through installment of additional extensions.
Mirasvit company is a developer of extensions for the Magento platform. In one of our developments called Trigger Email Suite we have integrated all the necessary features and significantly expanded the abilities of Magento in the field of emailing. This extension helps to achieve all the goals to the maximum in the field of Trigger Marketing.
Please get familiar with one of the best Magento extension Trigger Email Suite that provides you with:
Ability to conduct automatic sending of emails according to specific types of events;
Ability to create an unlimited amount of templates for different types of letters:

holiday greetings
discount notifications
reminding the customer about a next order
reminding of unfinished purchases
other

Ability to track efficiency of internet marketing thanks to the integrated statistics.
This extension has become a real assistant for marketers and online store owners. Trigger Email Suite helps to solve many tasks on building up clients loyalty; it significantly increases your income and forms awareness of your brand.