This year we have put all our efforts to deliver you the best Magento extensions that expand functionality of your stores and therefore help you to generate the revenue and to establish loyal relationship with your clients. And of course, the support quality improvement, which is no doubt, is one of the most important.
Our team consists of talented and creative people and each of us has invested part of his soul into every Projects. Working together with you, we always learn something new.
In the coming 2014, we hasten to announce about new extensions and improvements, great support service, up to date articles on important subjects, and of course enticing promotions and so much more. We will continue to work toward establishing of long term mutually beneficial relationship with all of you!
Hi everyone,
As you already know our team does all our best to deliver the most effective ideas for your business. We've had a number of great development successes to date. This year we have launched 12 new Magento extensions, that very quickly became the best selling and Must Have extensions for every Magento based online store.

We're passionate about creating useful extensions for your e-stores and we put our hearts into every stage of development. Your support, comments, ideas encourage us to implement innovations. You should definitely know, that your opinion is vital.

I would like to mention that It's been a pleasure working with you and helping you on reaching your goals this year, and i look forward to contributing to your success in 2014. Get ready ? new Extensions are coming soon!

I wish you a Merry Christmas, prosperous and happy new year!
| | |
| --- | --- |
| |    Alex | Mirasvit Head Of Development |
Hello,
While our developers continues to work hard to create an outstanding Magento extensions for your e-stores, i am taking a moment to thank you all for being understanding, grateful and tolerant with our support team. We do our best to understand your needs and to provide you with the easiest way to fix up all your problems.

At this joyous time of year, i am happy to say, that it was a great opportunity to work with you and to learn from you. Thanks again everyone — 2013 has been an incredible year, and 2014 is shaping up to be just as exciting.

I wish you well for the holidays, because your enthusiasm have kept us fired up all year.
I hope you and all your coworkers, family, and friends have a lovely holiday season filled with joy and meaning.

Merry Christmas and much success in the New Year.
| | |
| --- | --- |
| |    Igor | Mirasvit Support Team Member |
Dear all,
It was an honor and a valuable experience for me to establish new business relationship with you.

Our team pays a lot of efforts to help you in achieving your business goals, therefore it is essential for me to know your opinion on everything what we do. So, to hear you better, this year we have launched a new for us and truly great way to communicate with you via social media channels, where you always can find all the latest news, offers as well as promotions and many more. Feel free to share your thoughts with us!

I am also very happy that this year we made a great start with our Partnership program, i believe its just a beginning and so many new opportunities are waiting for us in upcoming future.

Thank you for giving me the opportunity to work with you this year. Stay tuned with us, always be the first and let success will be always following you!

I wish you a Merry Christmas and a New Year filled with all good things.
| | |
| --- | --- |
| |    Alla | Mirasvit Marketing Manager |
Looking forward to the New Year and working with you on achieving new goals and successful realization of all the business ideas.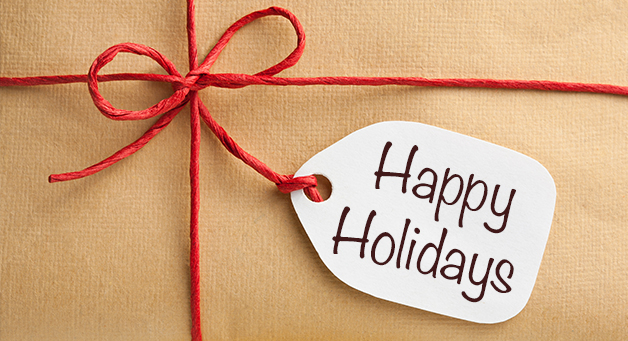 Thank you!
Sincerely yours, Mirasvit team