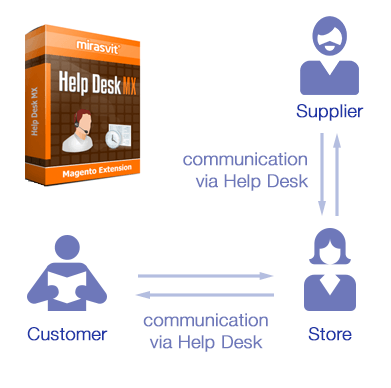 In the version 1.0.6 of Help Desk MX extension we have added the option of contacting third party collaborators. Now, the customer support team can contact the third party in any ticket. The third party collaborator simply answers the email that he receives and Help Desk MX automatically adds the message to the ticket?s thread. You can refer to the third party collaborators publicly and the customer will be able to see your conversation in the ticket or you can make the conversation private and only the managers of the support service will see it.
Even though we work through Help Desk MX, the third party collaborators receive regular emails and simply respond to them. They do not need to login to help desk to post their replies.
Example
A customer contacts us with the request to clarify when his favorite item is going to be back in stock. We do not have such information, but we can ask our supplier. We open customer?s ticket and ask our supplier to help us. To do this, we choose Private Message To Third Party in the dropdown list, type in the supplier's email and write the question text. Note that as we choose private message, the client will not see the message or any answers from the supplier (perhaps a supplier mentions the new purchase price in the reply ? we do not want the customer to see it). Click the Send Message button and the message will be sent to the supplier at his email.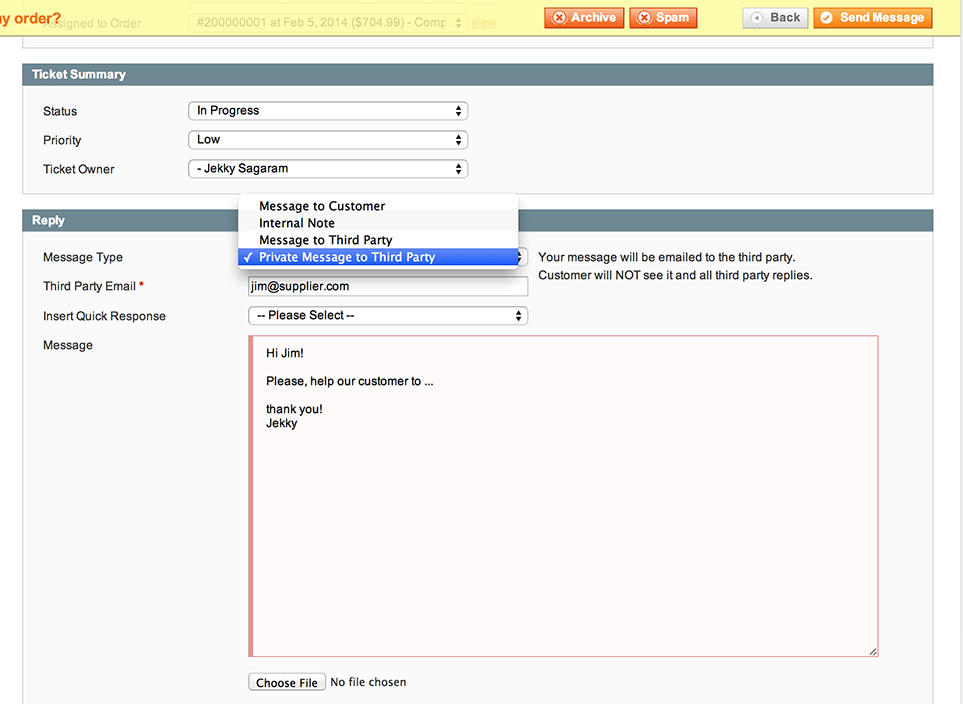 Once the supplier receives our email he responds to it as he would to a regular one. Help Desk MX will receive an email from the supplier and add it to the message thread of the original ticket. Thus, by opening a ticket, we will see the answer from the supplier. Next, we can notify the customer about the result.
This feature has already been tested by few of our clients. You should try it too. We welcome your feedback and any proposals to further improve our extension.